Pick one, and tell us why you agree:)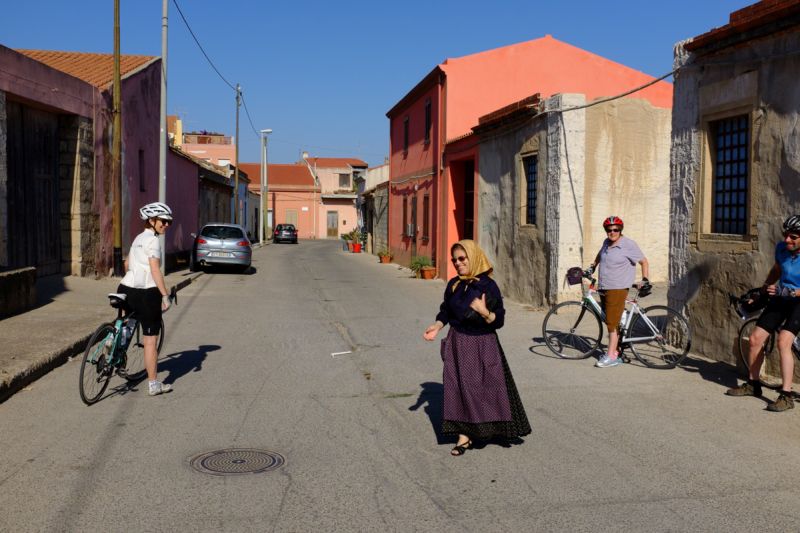 1. The scenery, almost a continent
We quote Marcello Serra, a Sardinian writer, from his book "Sardinia almost a continent"
"The island of Sardinia really looks like a small continent, not just because of its morphology and geology, but also from an ethnic point of view, in fact the locals are very different from one area to another…"
2. Traffic? None
We are a bit more than a million and a half, and one third is concentrated around Cagliari. The island is about 300 km long and 200 km wide, we've got space. Here, it's still possible to live the great outdoor, feeling alone at peace, and totally immersed in nature.
3. Smooth rides
Well, we sardinians are used to complain about roads' bad conditions too, but according to people that have been pedaling in many places we've got a super smooth asphalt
4. Healthy food
And tasty, varied, rich too. From home made bread using an ancient wheat, to mullet roe from Cabras, to Red tuna from Carloforte, to Fiore Sardo cheese from Gavoi there are so many local foods to taste at least once in life. We don't eat just roasted suckling pig and malloreddus pasta:)
5. Good wine, and a lot too.
OK, that's easy, either because we make wine since three thousand years ago (some researchers even suppose we invented the wine), and also because we've got the largest number of indigenous grapes of any other Italian region.
6. Real people
You'll get it immediately, we are very hospitable (well, quite often), without showing a fake and standardized hospitality typical of many destinations ruined by mass tourism.
7. Alive traditions
In Sardinia every village has its own traditions, ranging from a lively Carnival to an ancient and austere procession; our people live them with passion. And there's always the #5 🙂
8. Mysterious History
The finding of the statues called "Giganti di Monti Prama", is a discovery changing the history of Western Mediterranean, but after all, it takes just a visit to one of countless Nuraghi, megalithic tumbs, sacred wells, to learn that in this place has lived a great culture
9. Sea? Blue
And green, turquoise, light blue. Tell us which is your favorite coastline?
10. Surprising inland
If you have the chance to pedal in Sardinia, you can't miss the internal part of the region. The Supramonte or the Gennargentu, the granit boulders of Gallura or the brown lands of Sulcis, a relaxed village of Marmilla or a flock in the Marghine. Moving inland just a few kilometers, you'll love this country even more.
And we'll discover many more reasons on our SGT Expedition , promise!