"Well begun is half done"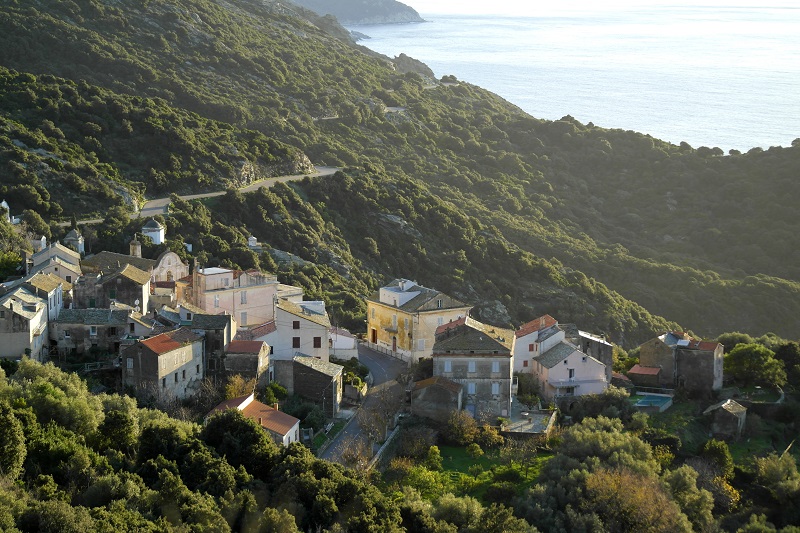 The most beautiful ring on The Finger
East coast – Swinging on the sea
We leave Bastia along the d80, the ocean is on right and we are immersed in a landscape that smells Mediterranean.
There are some car going and coming back from Bastia, but they pass us easily.
The first village is the elegant Erbalunga, we'd like a coffee, a good excuse to stop and watch locals doing the market shopping…better don't stop too long, we still have "few" km in front of us.
The ride becomes more and more relaxing, here and there some gently climbs, never above 80 meters asl, giving us some postcards views.
The Pass – A taste of forthcoming climbs
After 28 km of coastal road we head inland in Santa Severa, with a little bit of respect for those close mountains, because we don't exactly understand how much we'll have to struggle. The d180 road is a nice surprise, gently sneaking its way up the slopes without climbing too much.
Few km and it looks like we are in another region, surrounded by imposing oaks and chestnuts trees. Last effort and we get the Santa Lucia pass at 400 meters above sea level, with its solitary church playing hide and seek just after the pass.
We think "from now on it's all downhill!"
We've just forget we are in Corsica, one of those places where, after a climb, there's always another one…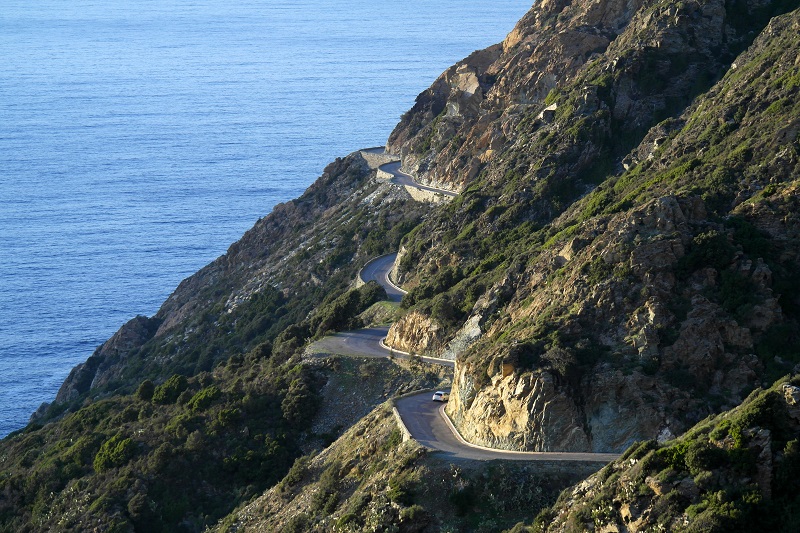 West Coast – Like being in a movie
I thought I've been cycling in incredible places. Then I arrived here.
The most scenic, unique, dramatic landscape opens up in front of you.
An intricate work of small mountain roads decorating luxuriant and steep mountains sloping into the sea. Some small village rise like a gem from this remote and absolute beauty. You ask yourself how they could live here…but you'd love to stay here, at least for a while.
It's a continuous enchantment, a spell that in Nonza hypnotizes you with the aerial view of its infinite black beach, with a turquoise and powerful ocean breaking on it.
On the last few km of the coastline the cliffs change into a long golden beach, a short ride across the vineyards of the Patrimonio and we reach Saint Florent. What a day!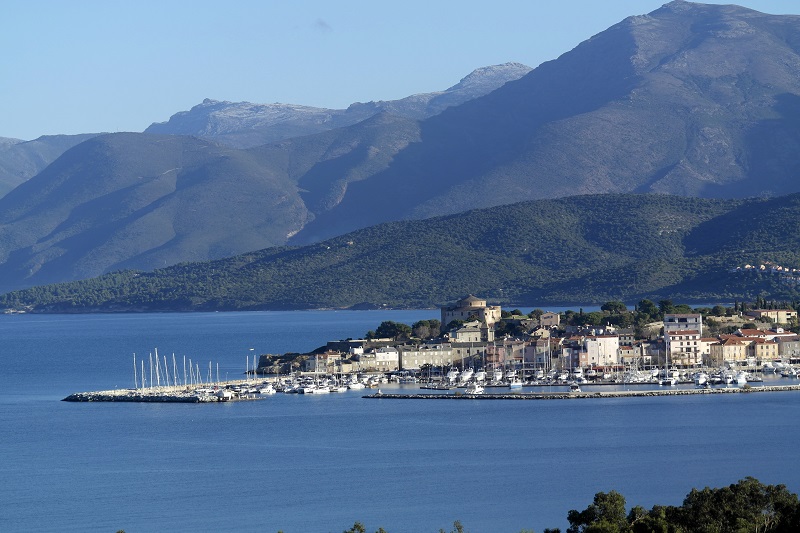 May be this stage has too much beauty for a single day. Will we find better than that on forthcoming days of our The Mediterranean Ride?
I'm confident, at the end of the day we are cycling in Kallistè, the island of Beauty.
Related Tours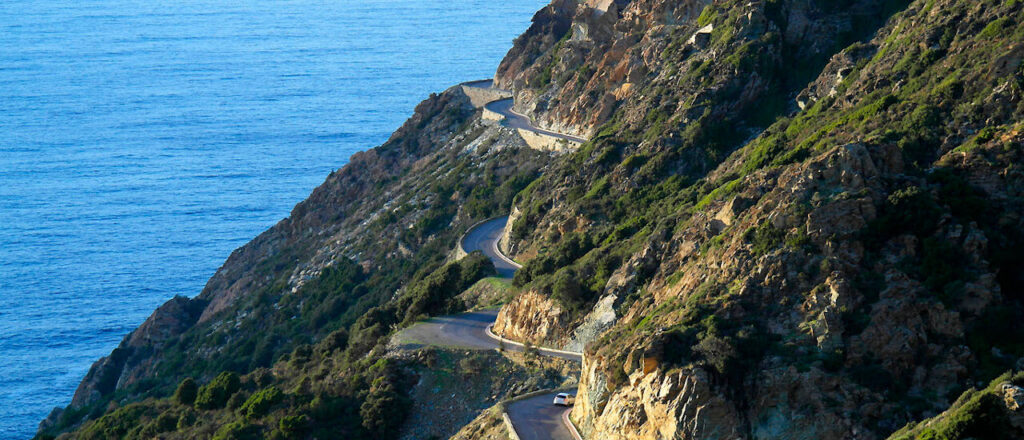 Corsica Cape to Cape
| Cycling | Active | Premiere | Point-to-point |
The whole natural beauty of Corsica during a glorious cycling week. Starting from Bastia we'll cruise to the extreme North, then we'll pedal counter clock wise, staying by the ocean all way down, capturing the best ever views you could imagine.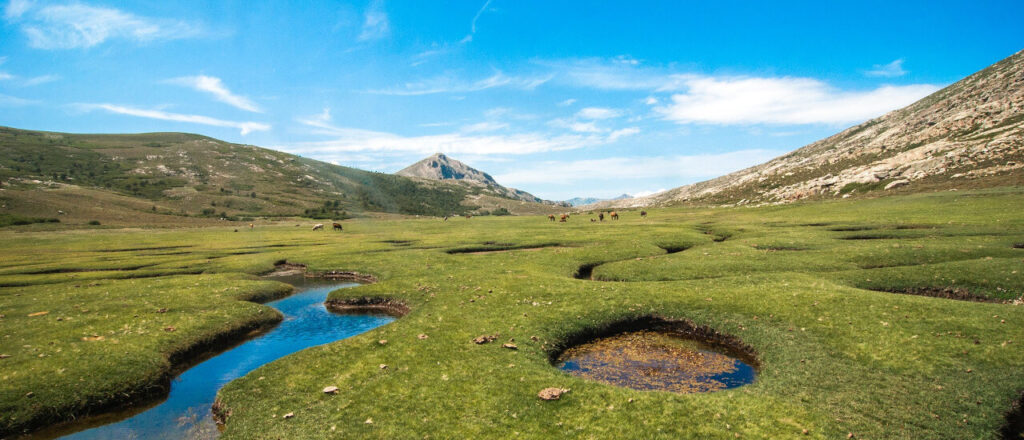 Wild Corsica
| Hiking | Active | Premiere | Point-to-point |
This tour shows the wild beauty of Corsica during a glorious week. Starting from Bastia you'll cruise to the extreme North, then you'll cross inland driving immersed in majestic mountain landscapes, getting back to the Med in the east coast and capturing the best ever views you could imagine.