Peka is trivially a large metal lid, which covers a pan of meat (or fish) and vegetables in, which cooks inside a fireplace.
What may seem like a rudimentary type of oven is one of the tastiest and most succulent cooking we have ever tasted.
We are in Croatia, in the presence of true masters of cooking over the fire, with grill, skewer and with peka precisely.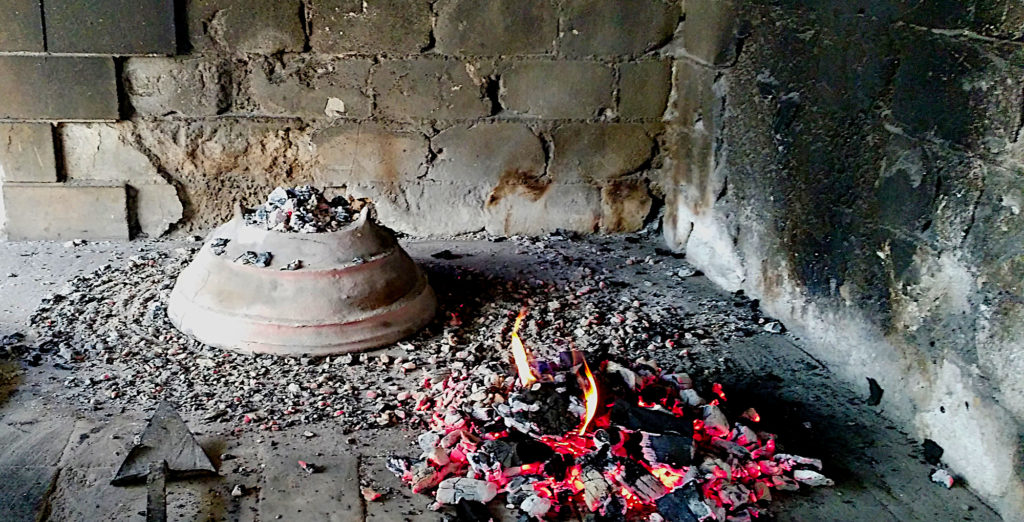 The ritual of preparing the Peka
Cooking with peka has all the charm of an ancestral rite, which requires time and skill. The basic steps are:
Select the suitable wood and light the fire at least an hour before, placing it in the center of the fireplace. Put the peka to warm up near the fire,
Open a good bottle of Plavac Mali (if you have meat) or Pošip (for fish) to drink with friends while "watching" the cooking 🙂
Cut the meat (veal and lamb are ideal) or the fish (the octopus is fabulous) into large pieces, and place them inside the metal pan,
Cut the potatoes and other vegetables, again in large pieces, and place them in the pan alternating them with the meat. Then season with olive oil, salt, and a little paprika,
When the fire has formed abundant embers, move it to the side and place the pan on the hot stone,
With the help of the fire shovel, take the Peka and cover it with the pan. Then shovel the embers over the peka and cook for at least an hour. The exact choice of cooking time requires experience,
Once done, the potatoes should be golden delicious, the meat should be tender and juicy.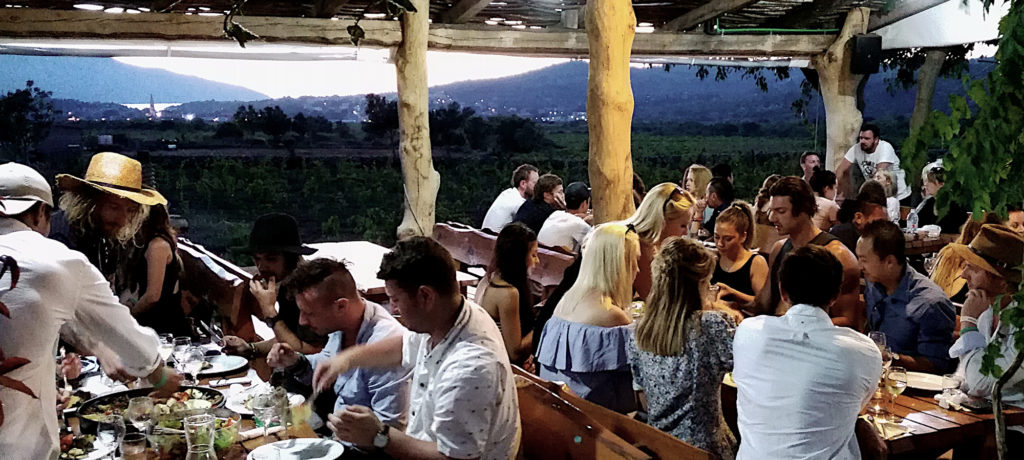 Last but not least
Please book early and choose carefully the place, the company and the evening (not August 15th please!) in which to have your first Peka, because it's a unique social experience to understand and appreciate the local culture.
Related Tours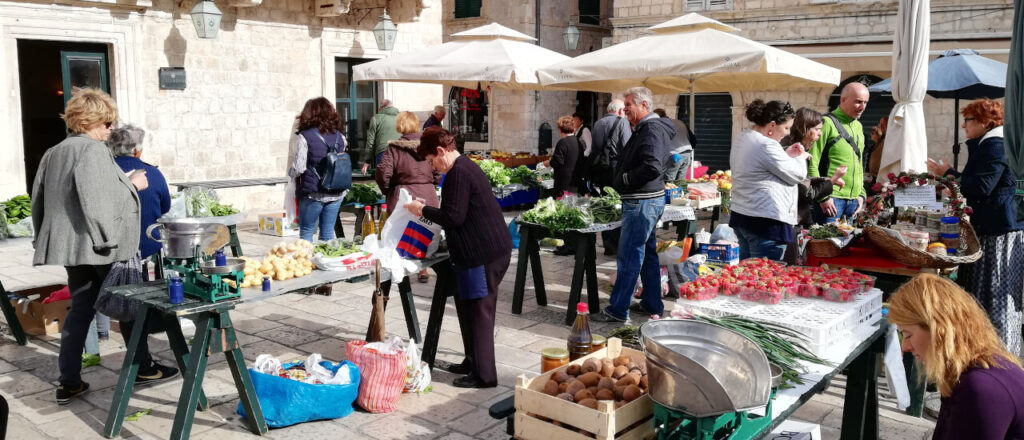 Croatia & Montenegro
| Multiactivity | Active | Premiere | Point-to-point |
Starting from the fascinating Split, we'll be thrilled by the rafting experience along the Cetina River, then we'll pedal along the Dalmatian coastline conquering the islands of Hvar and Korcula. Back on the mainland we'll arrive at the fascinating Dubrovnik, ending our tour at the astonishing bay of Kotor.