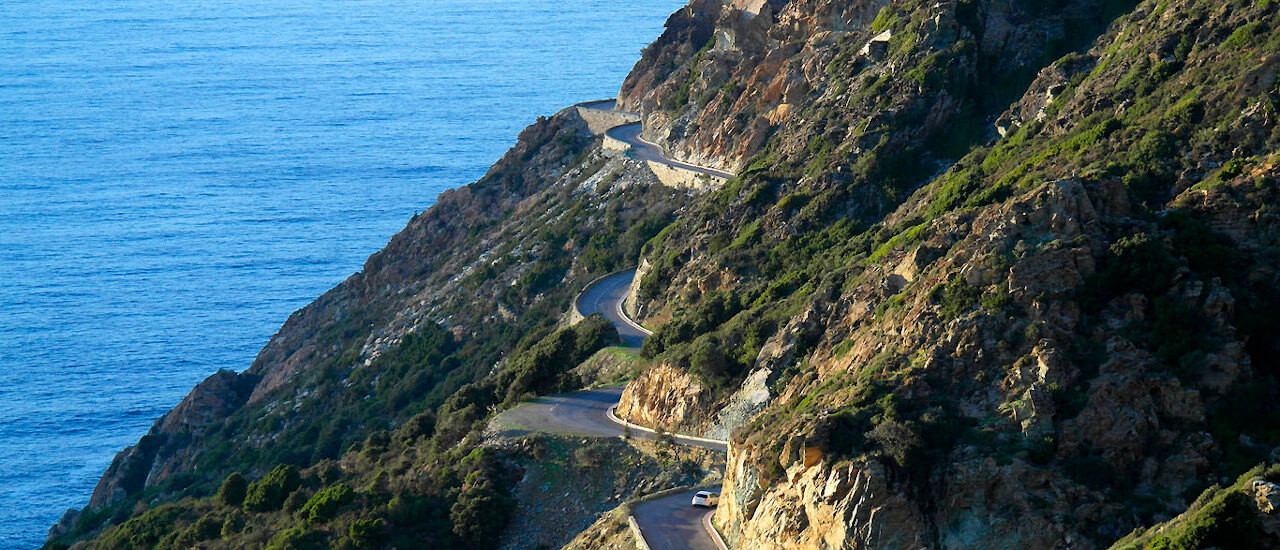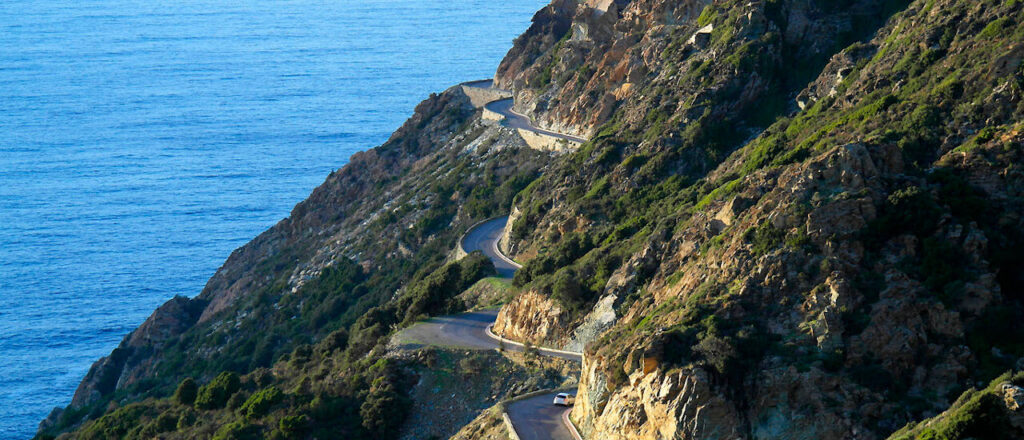 Corsica Cape to Cape
The whole natural beauty of Corsica during a glorious cycling week. Starting from Bastia we'll cruise to the extreme North, then we'll pedal counter clock wise, staying by the ocean all way down, capturing the best ever views you could imagine.
Highlights
---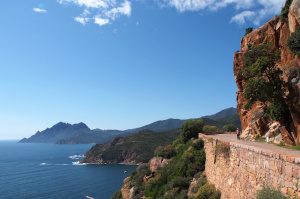 Cape Corse breathtaking cliffs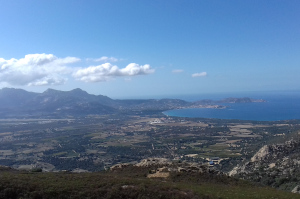 The Desert of Agriates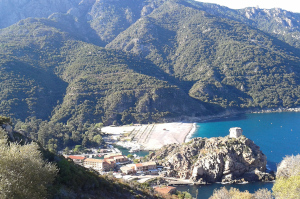 The bay of Porto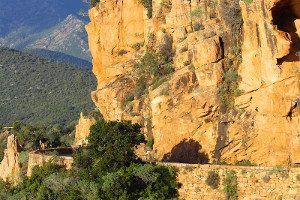 The stunning Calanques of Piana
Day to Day
B: Breakfast; L: Lunch; D: Dinner;

| | | | |
| --- | --- | --- | --- |
| 1 | Bastia, arrival day | | D |
| 2 | from Bastia to Saint Florent | 85 km | B L D |
| 3 | from Saint Florent to Calvi | 95 km | B L D |
| 4 | from Calvi to Porto | 95 km | B L |
| 5 | from Porto to Porticcio | 100 km | B L D |
| 6 | from Porticcio to Propriano | 60 km | B L |
| 7 | from Propriano to Bonifacio (S.ta Teresa Gallura) | 85 km | B L D |
| 8 | Arrivederci! | | B |
Tour Map
---
Day 1: Arrival in Bastia
Bienvenue en Corsica!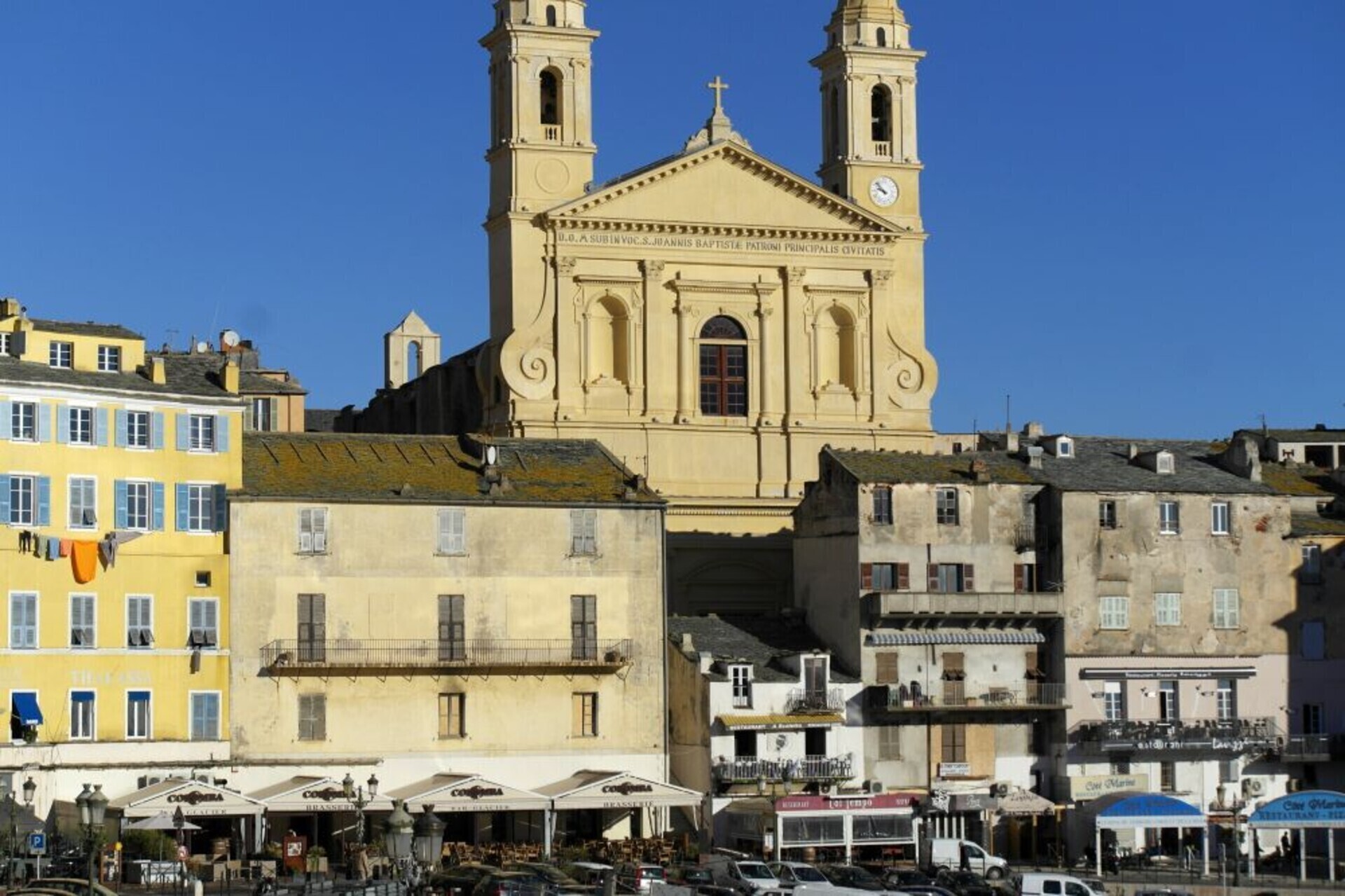 Starting with quintessential Mediterranean charme with a warm-up ride along the northern coast of Bastia, and celebrating our first day in the Mediterranean with an aperitif featuring ice cold Petra beer, a true symbol of Corsica!
Overnight:
Bastia
Included:
Dinner
---
Day 2: Bastia to Saint Florent
Circumnavigating the Corsican Finger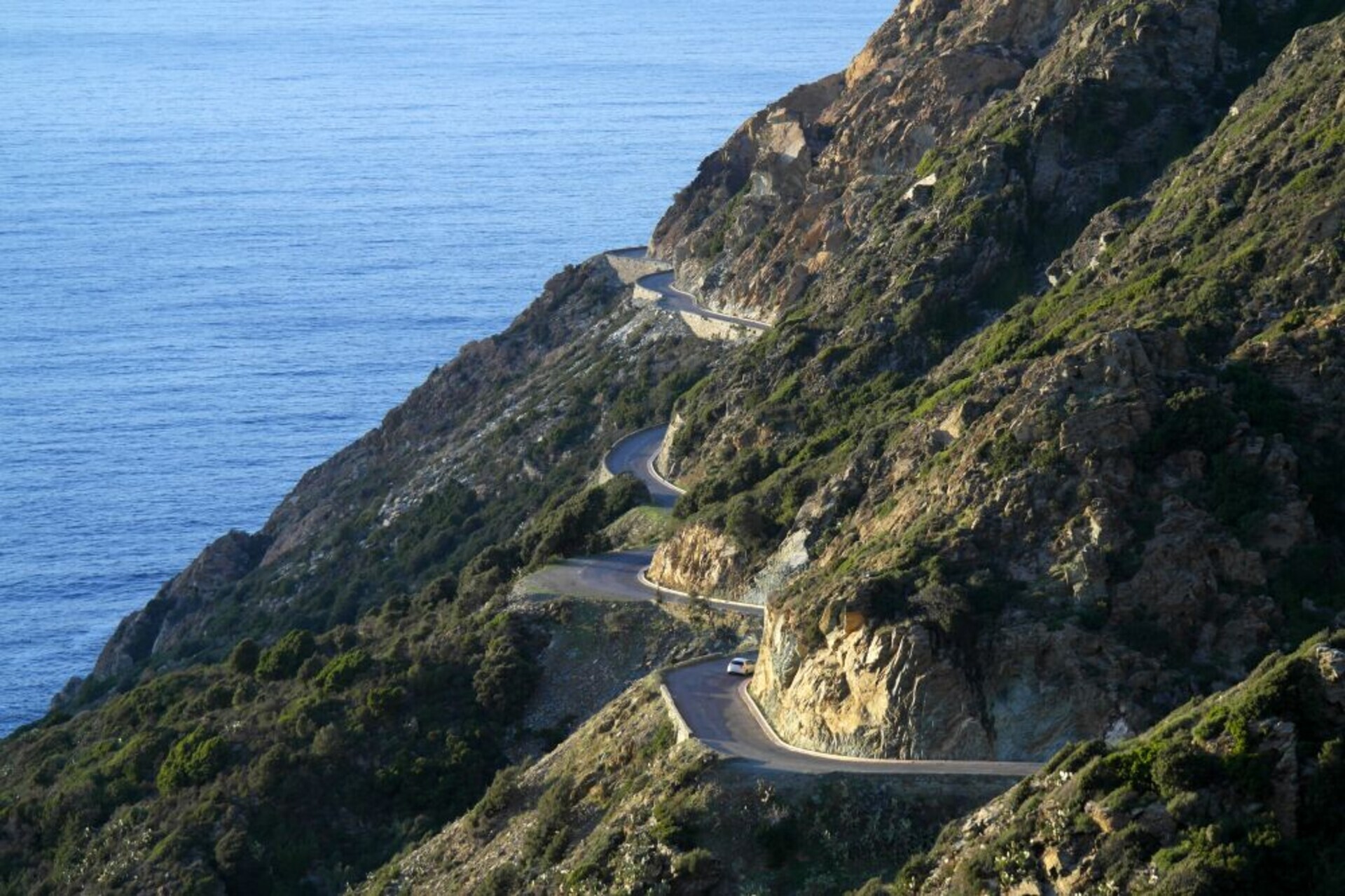 This is such a beautiful landscape, offering majestic views of Nonza village with its long black sandy beach, the neat Patrimonio vineyards and the relaxed Saint Florent with its lively marina.
Overnight:
Saint-Florent
Included:
Breakfast
---
Day 3: Saint Florent to Calvi
From remote sceneries to the elegant Calvi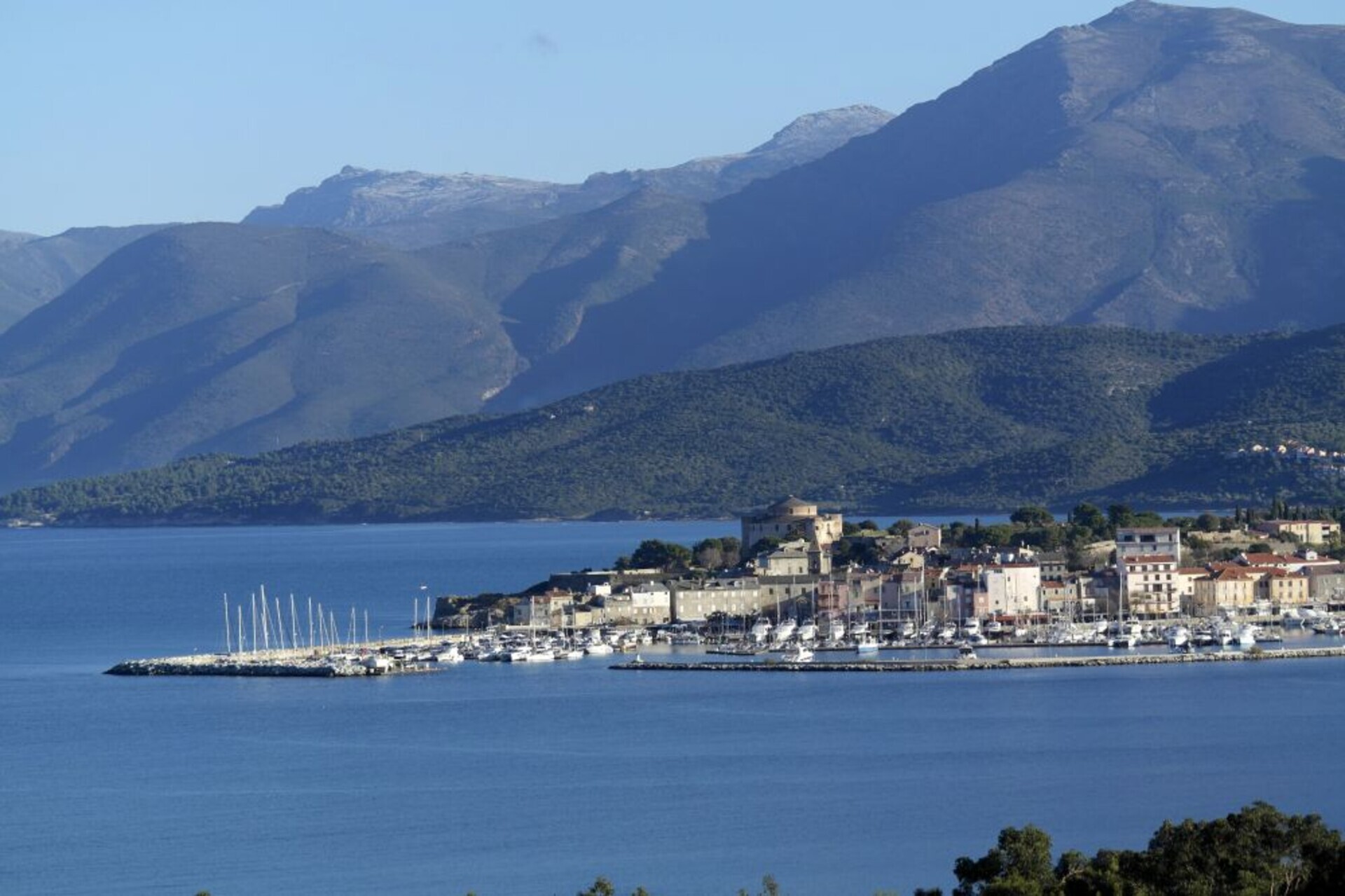 We start with a long yet very gentle climb across the wild Desert of Agriates, and inland again to the scenic villages nestled in a natural amphitheater facing the sea.
At the top of this hill we'll have the whole view of the bay and the classy Calvi.
Overnight:
Calvi
Included:
Breakfast
---
Day 4: Calvi to Porto
All shades of Granite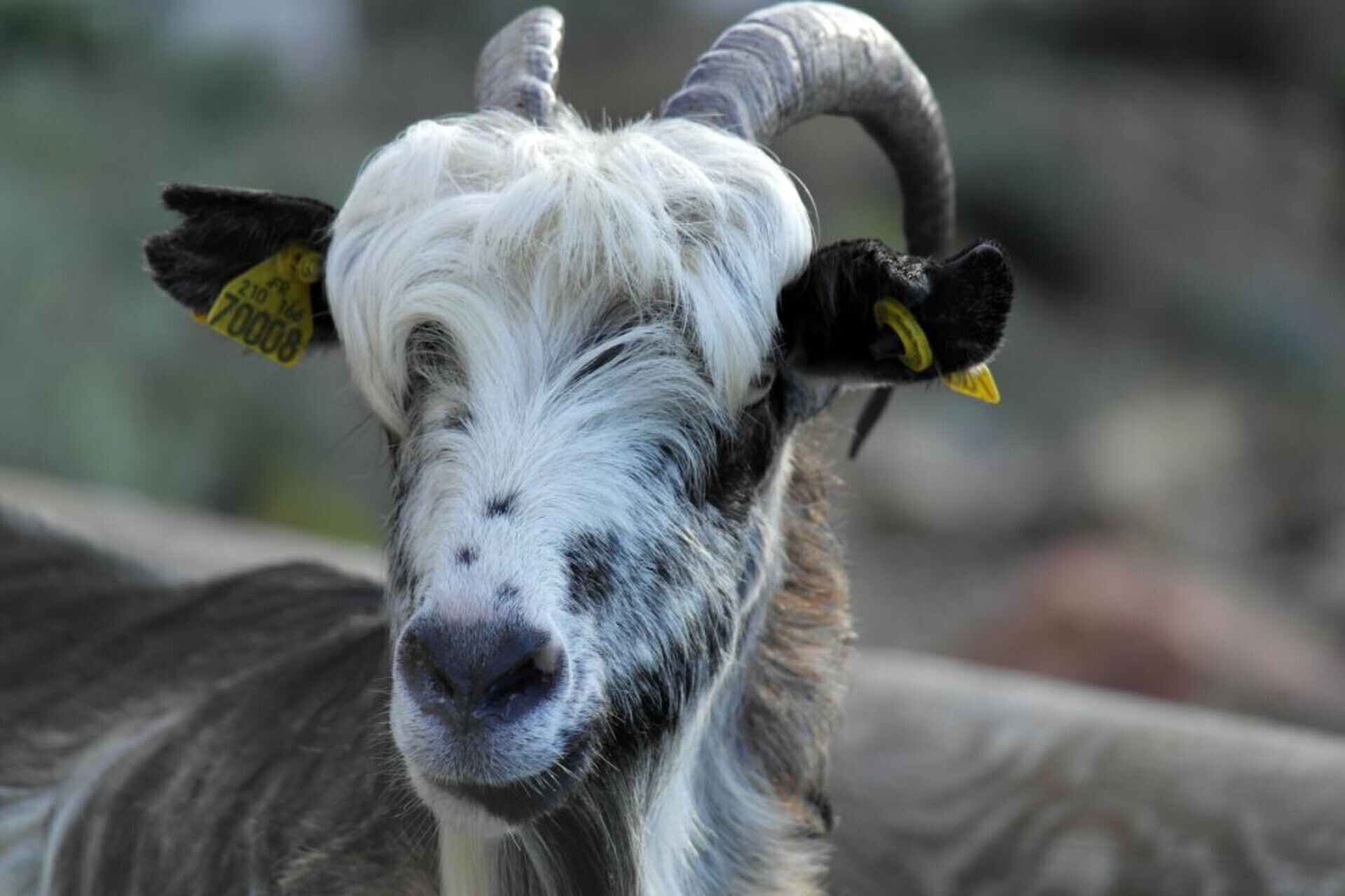 As soon as we'll leave Calvi we'll start with a rolling ride along an untouched coastline then reaching the majestic lookout point of Col di Palmarella. Our stage ends at the lovely hamlet of Porto carved into red rocks.
Overnight:
Porto
Included:
Breakfast
---
Day 5: Porto to Porticcio
And now all the shapes of Granite!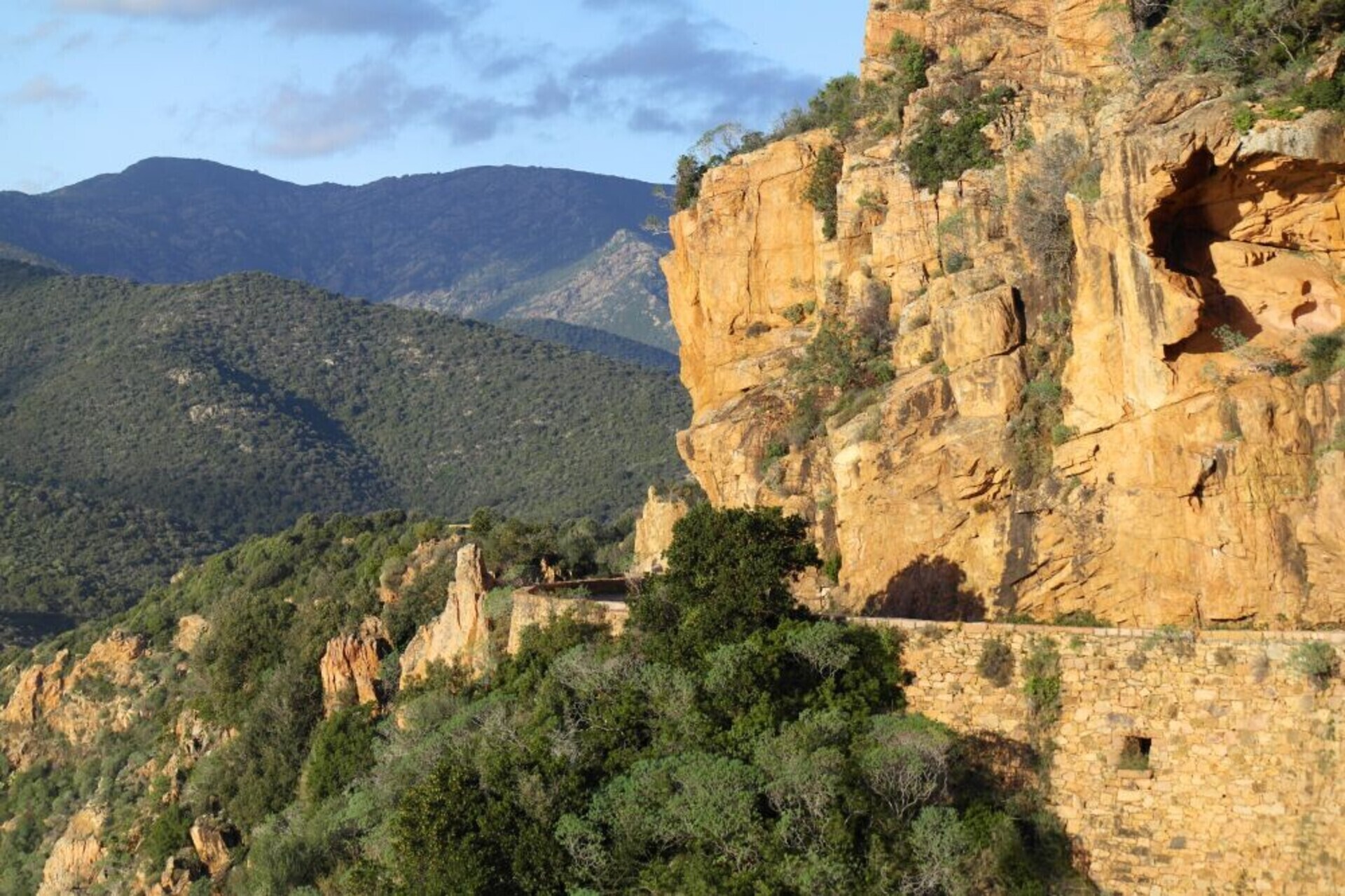 We begin with an absolute landmark of Corsica: Les Calanches de Piana, bizarre and magnificent rock formations. A long climb takes us to solitary mountain hamlets, hitting the coast back on the bay of touristy Porticcio.
Overnight:
Porticcio
Included:
Breakfast
---
Day 6: Porticcio to Propriano
Mysterious Archaeology and lively Propriano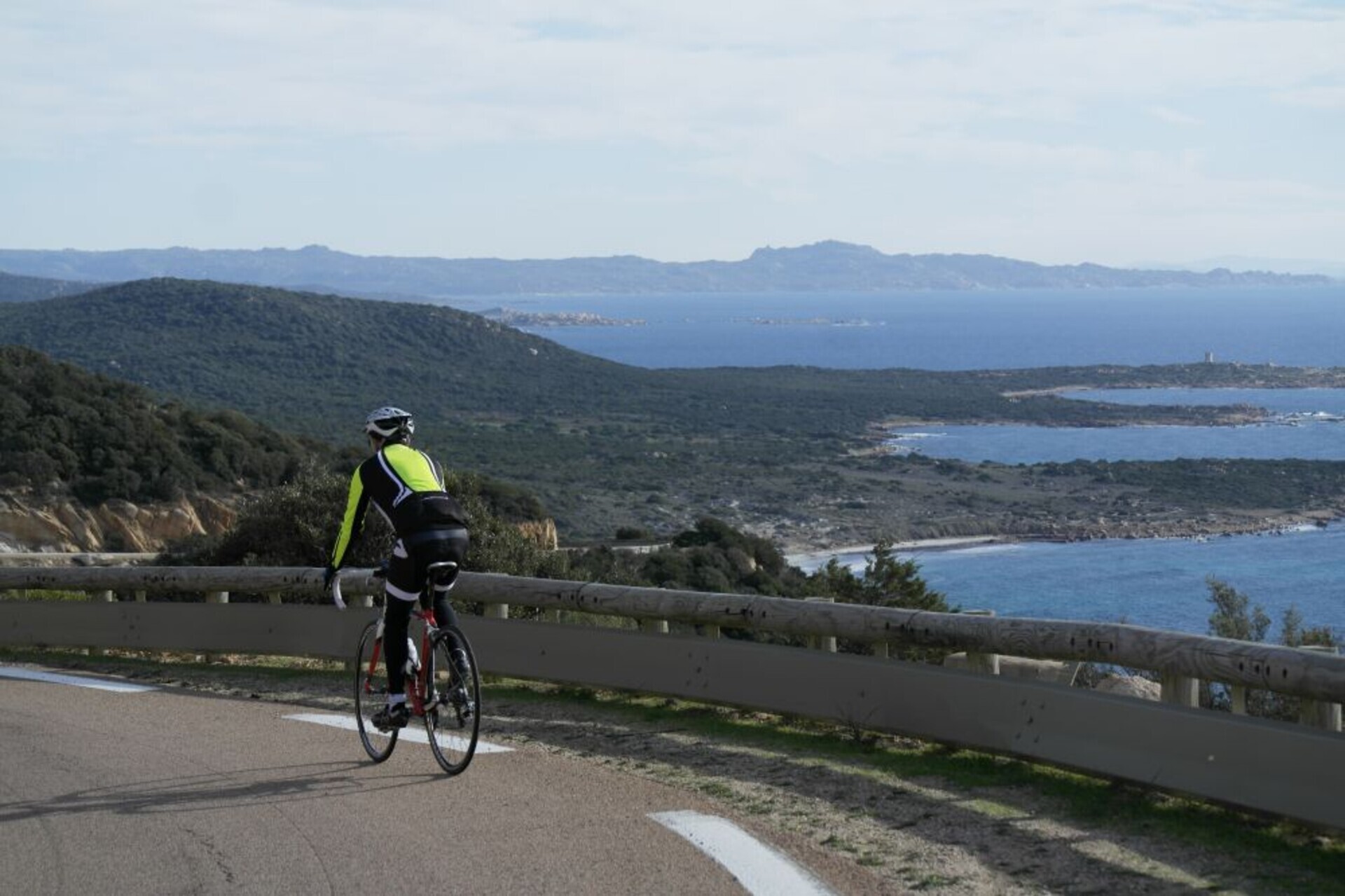 This is the shortest ride of the week, yet offering some cheeky rolling hills The highlight of the day is the fascinating prehistorical place of Filitosa, hosting twenty Menhir statues, carved about 3300 years ago.
Overnight:
Propriano
Included:
Breakfast Dinner
---
Day 7: Propriano to Bonifacio
Going out in a Blaze of Glory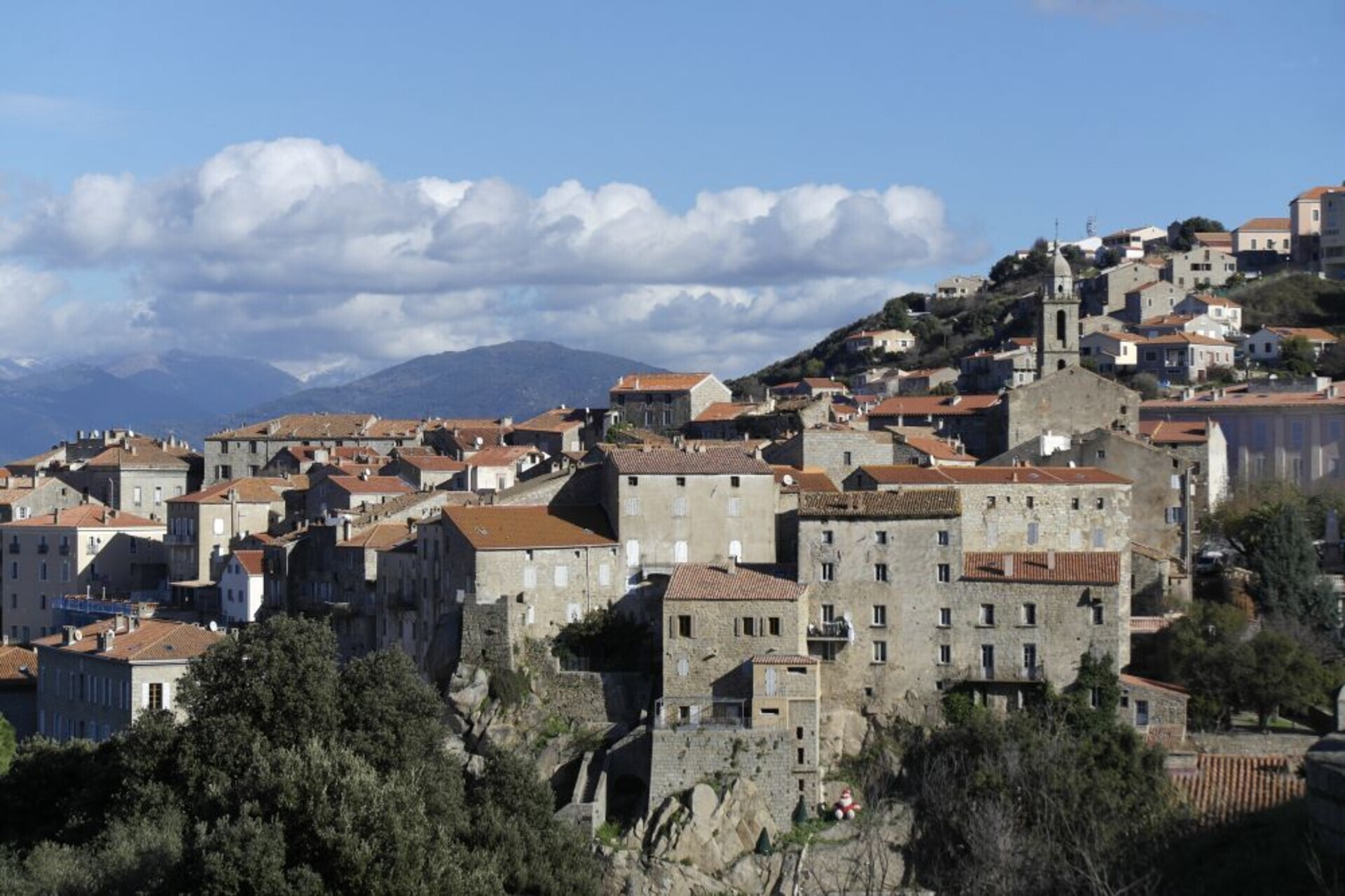 The last ride is nothing less than epic, it is almost meditative, immersed in a shady oak forest. Tha last granite plateau by the coast introduces us to Bonifacio and its limestone cliff.
Overnight:
Bonifacio
Included:
Breakfast Dinner
---
Day 8: Departure from Bonifacio
Leaving the Island of Beauty
We'd suggest to spend a resting day in this romantic village, if you can't because of your schedule, then consider that Corsica has three airports: Figari, Ajaccio and Bastia. We are sure you'll be back in the Med with us, ciao Amici!
Overnight:
Bonifacio
Included:
Breakfast
---
Bikes
You can bring your own bike or rent one from us, we offer great bikes from selected Italian and international brands: road bikes, leisure cycling, mountain bikes, e-bikes, all in perfect working conditions. We'll find the best solution for you during the tour customization.
This is a Sample tour
These itineraries are original tours created for real guests, so you may want something different specifically designed to suit your own wishes.
The price of every tour is available upon requests, and varies by time of year, number of guests and level of guiding.
Start dreaming looking through it, then contact us and let's talk. We'll listen to your needs, we'll suggest ideas and propose experiences, and together we'll create your perfect voyage.
---
Looking for something Ready to Book?
Check our Ready to Book section with active and cycle tours in our Mediterranean destinations.