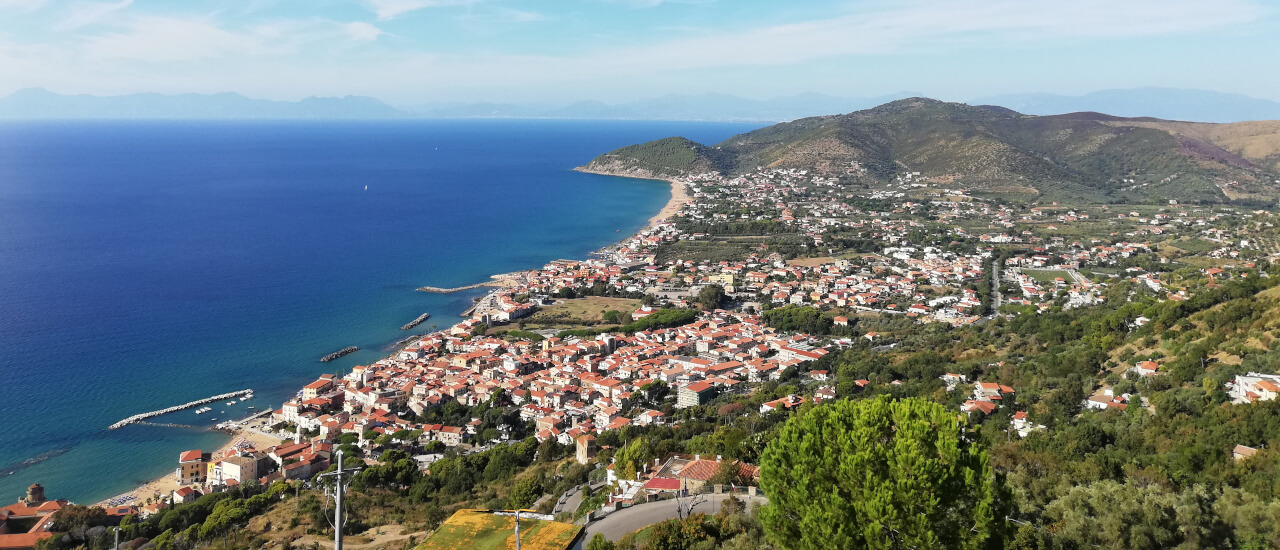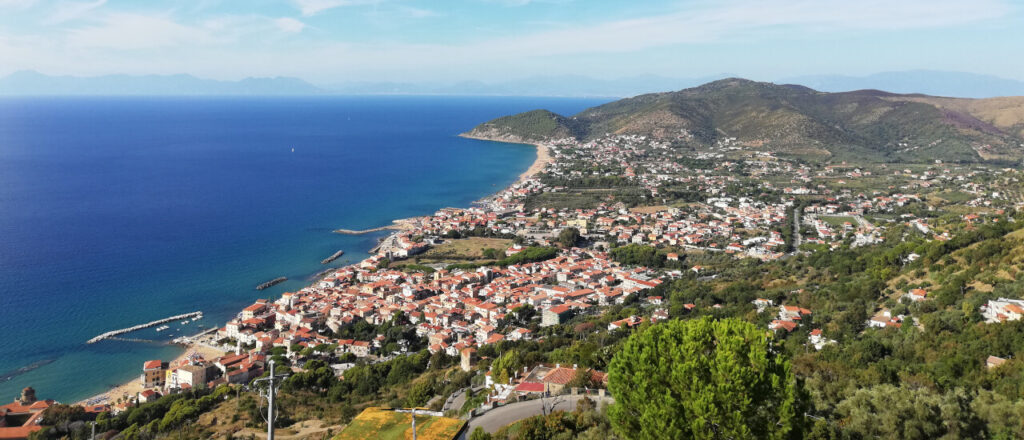 Naples, Amalfi and Cilento
Walking and cycling through evocative places that enchanted the travelers of the Grand Tour and inspired many great writers. Let yourself be tempted by the intense flavors of extra virgin olive oil, wines and lemons ripened under the Mediterranean sun. This tour will immerse you in majestic natural sceneries, vibrant places like Naples and Amalfi and unique historical sites like Pompeii and Paestum.
Highlights
---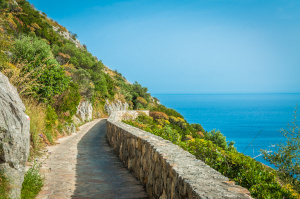 Scenic trails of Palinuro Cape and Path of Gods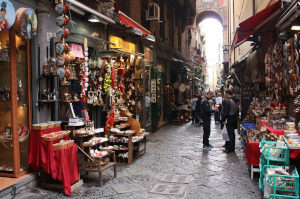 Exciting Naples and Elegant Amalfi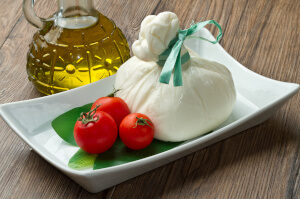 Tasting of superb Extra Virgin Olive Oil, freshest Mozzarella and refined Wines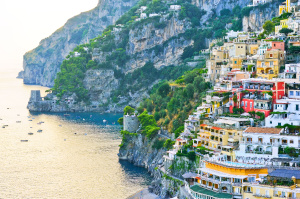 Amazing views of Amalfi Coast
Day to Day
B: Breakfast; L: Lunch; D: Dinner;
1
Arrival in Naples - Shuttle to Palinuro
Walk
D
2
Palinuro to Acciaroli
Cycling
70km - 1050Mt Climb
B L
3
Acciaroli to Agropoli
Cycling
75Km 1200mt Climb
B D
4
Agropoli to Amalfi
Cycling/Shuttle
B L D
5
Hiking with the Gods
Hike 6/10 Km
B L D
6
Modern Art and Traditional Food of Naples
Walk and sightseeing
B D
Tour Map
---
Day 1: Arrival in Naples - Shuttle to Palinuro
Welcome to a Legendary Land
Upon your arrival at Naples airport, we'll have a 2hrs shuttle to the outstanding coast of the Cilento. We'll stop at the lively village of Palinuro, nestled at the legendary Palinuro Cape, a place mentioned by Virgil in its Aeneid book.
Overnight:
Palinuro
Included:
Dinner
---
Day 2: Palinuro to Acciaroli
Olive Groves and Vineyards in a Blue Backdrop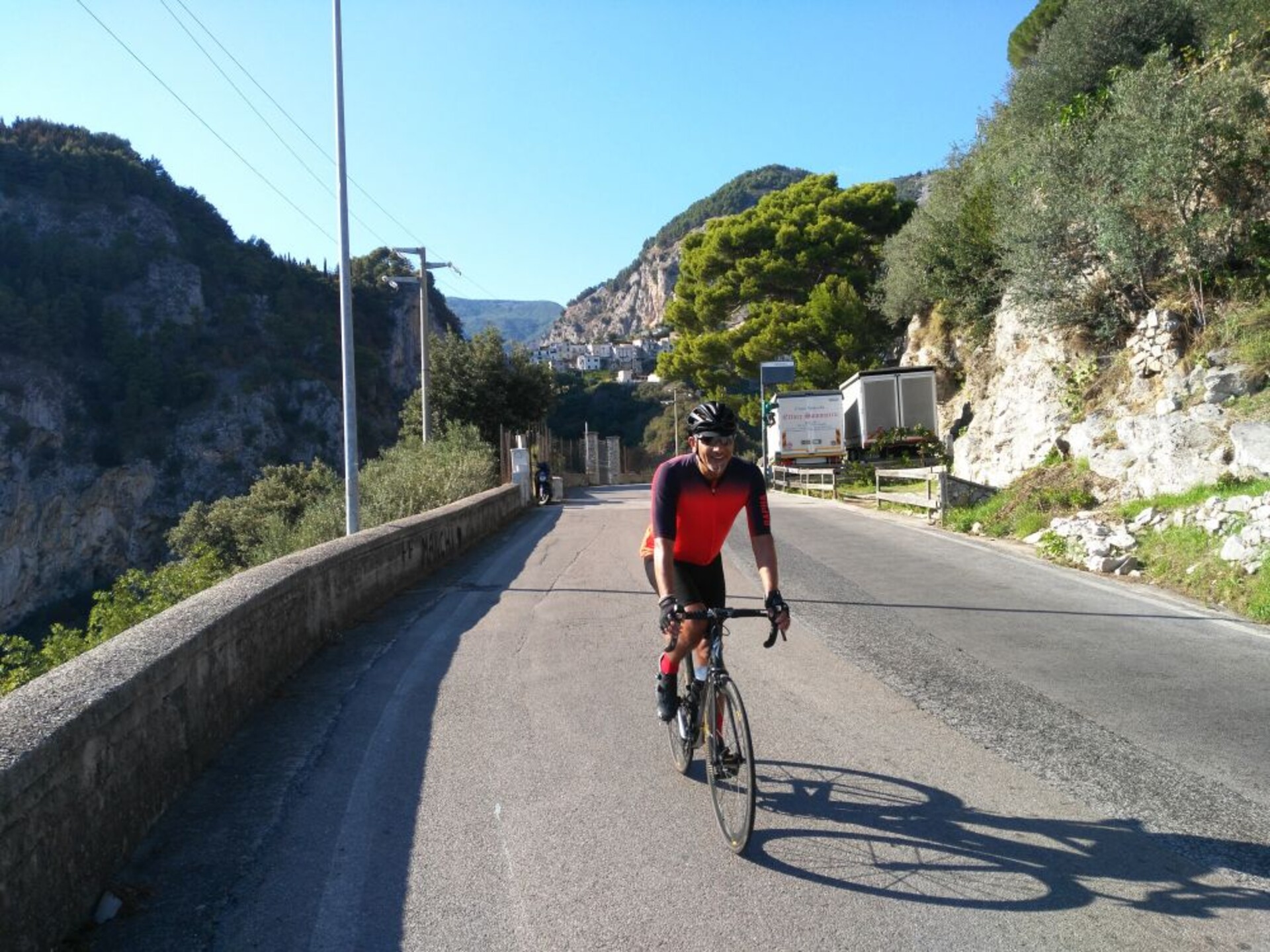 We'll immerse in the Magna Graecia area, the southern Italy colonies settled by ancient Greek city-states from the 8th to the 5th century BC, cycling along a road surrounded by terraced olive groves and neat vineyards overlooking the Tyrrenian sea.
Overnight:
Acciaroli
Included:
Breakfast Dinner
---
Day 3: Acciaroli to Agropoli
Picturesque Villages and Majestic Paestum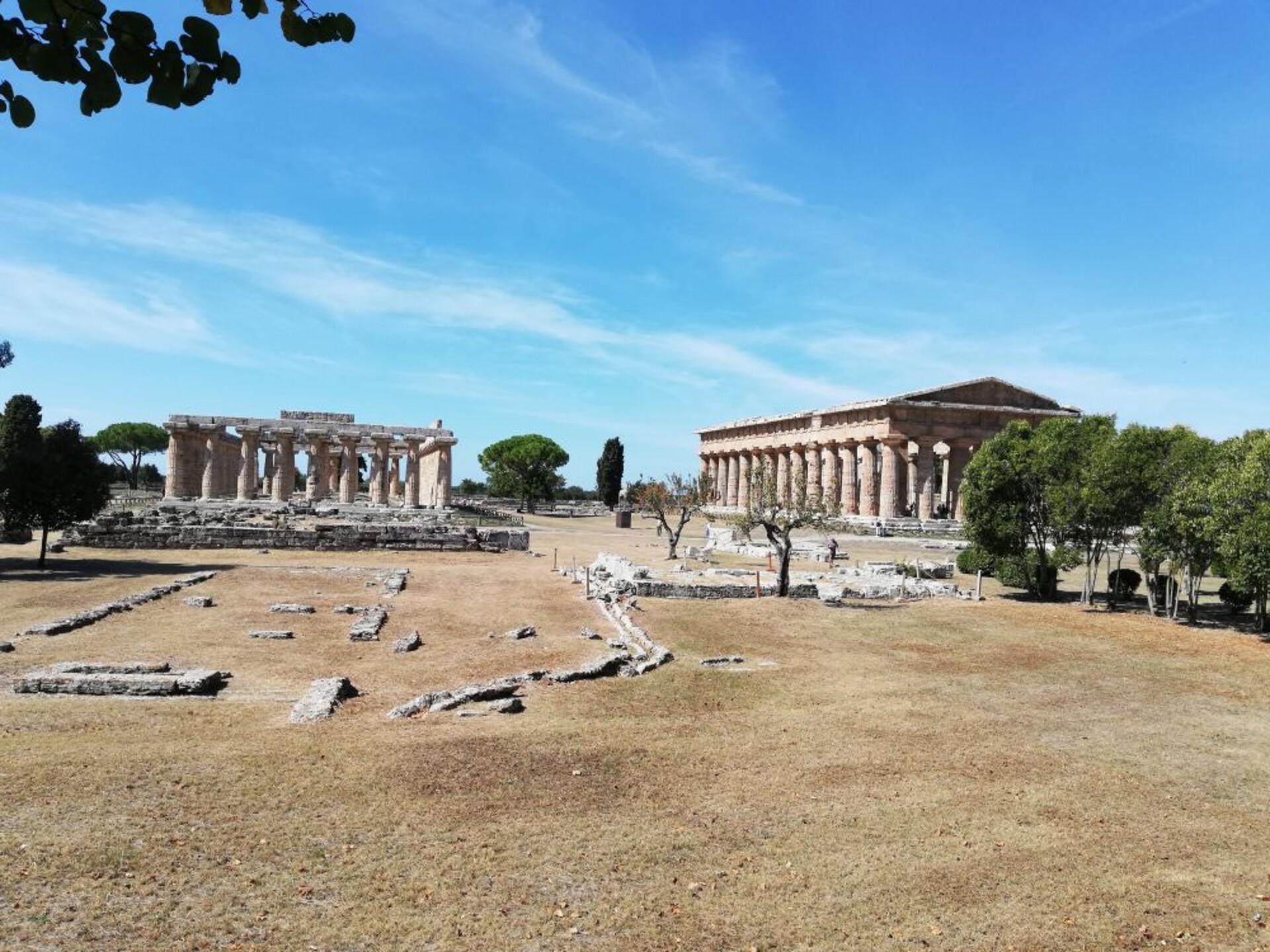 We'll pass through the fascinating Castellabate with its gorgeous sea views and its beautiful hamlet Santa Maria, a fishing village famous for memorable fish dishes.
The ride ends in Paestum, a monumental ancient Greek-Roman city with its many vestiges and its three well-preserved Doric Greek temples.

Overnight:
Agropoli
Included:
Breakfast Dinner
---
Day 4: Agropoli to Amalfi
Elegant Ravello and Glamorous Amalfi
We'll detour to the elegant Ravello visiting Villa Rufolo with its magnificent gardens. Our arrival point is Amalfi, heart of this magical coastline and place with a very important history, being once one of the four maritime towns ruling the Mediterranean.
Overnight:
Amalfi
Included:
Breakfast Lunch Dinner
---
Day 5: Hiking with the Gods
The Most Scenic Views of Costiera Amalfitana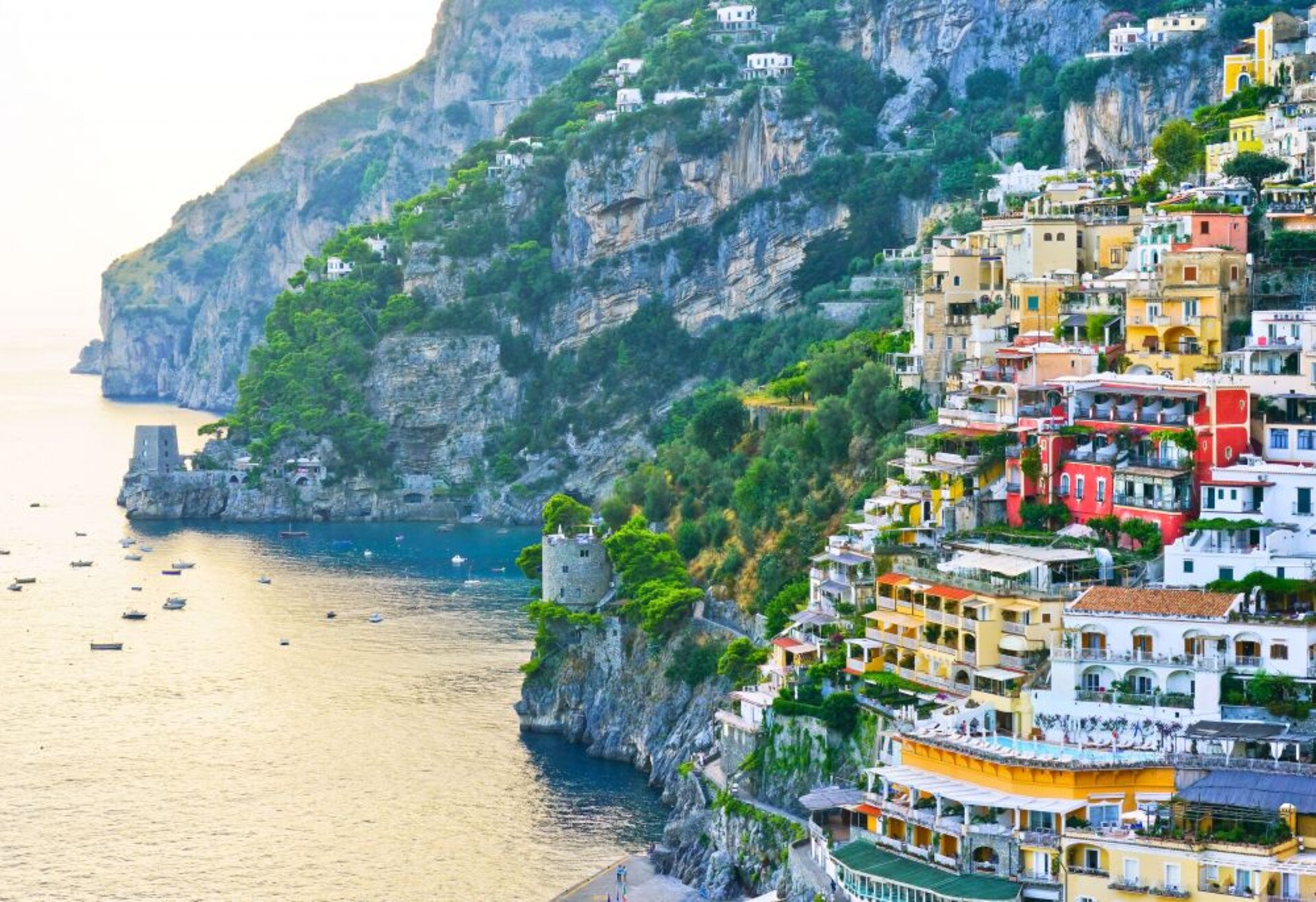 Today we'll hike along the Sentiero degli Dei (the Path of the Gods), having a picninc prepared by a local goat shepherd, with an unforgettable goat cheese and the hearthy local red wine.
Overnight:
Positano
Included:
Breakfast Lunch Dinner
---
Day 6: Modern Art and Traditional Food of Naples
Naples, one of the most Exciting Italian Cities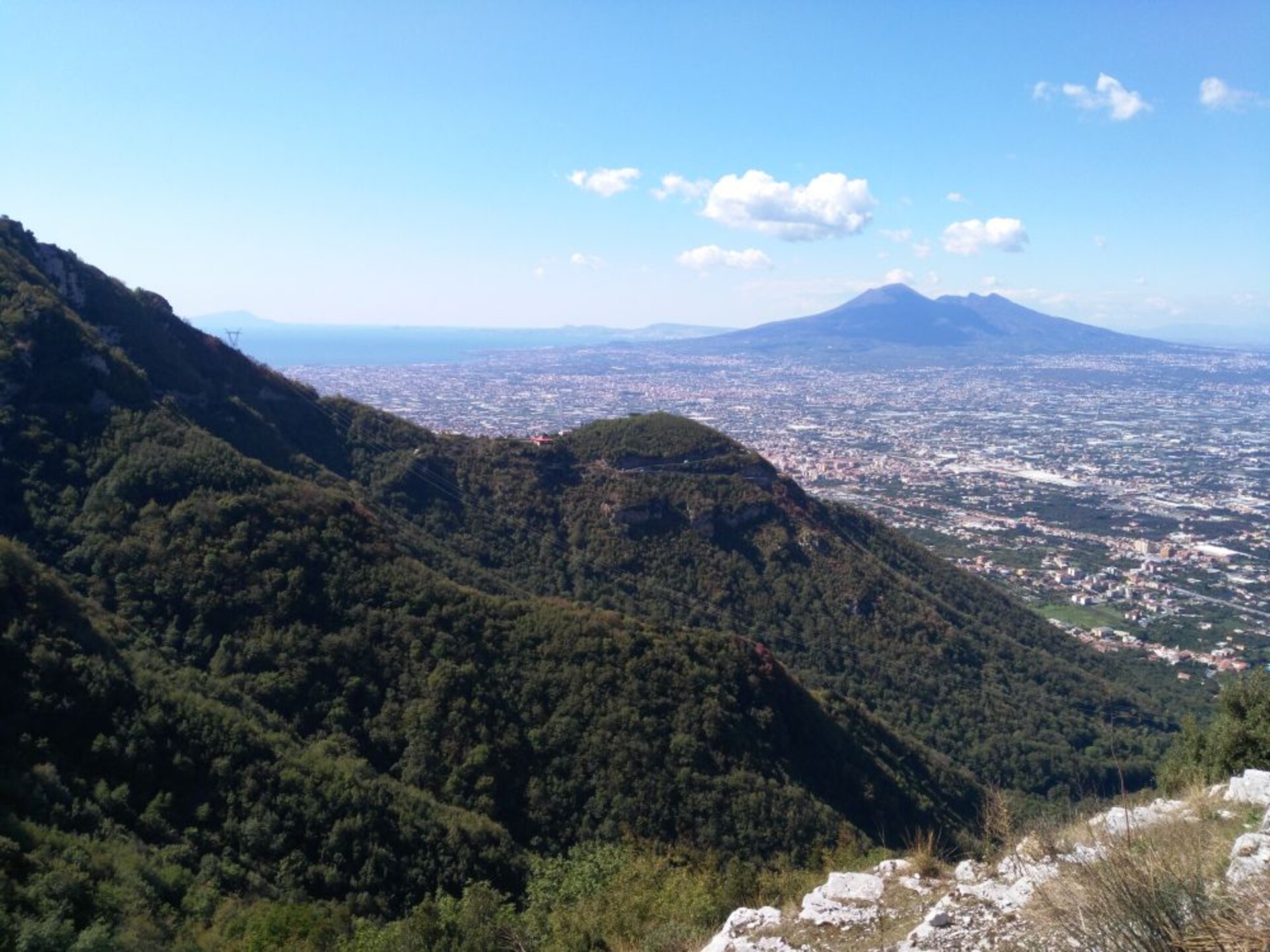 Immerse yourself in the gardens of the Capodimonte Museum, being amazed by its most famous masterpiece, Caravaggio's Flagellation of Christ.
Then roam along the city center colorful streets, where you'll find an incredible variety of street food.
Overnight:
Naples
Included:
Breakfast Dinner
---
Day 7: Departure from Naples Airport
Ciao Ciao Italia!
It has been great having you in this part of Italy, and we are sure you'll be abck in the Med with us!

Overnight:
Naples
Included:
Breakfast
---
This is a Sample tour
These itineraries are original tours created for real guests, so you may want something different specifically designed to suit your own wishes.
The price of every tour is available upon requests, and varies by time of year, number of guests and level of guiding.
Start dreaming looking through it, then contact us and let's talk. We'll listen to your needs, we'll suggest ideas and propose experiences, and together we'll create your perfect voyage.
---
Looking for something Ready to Book?
Check our Ready to Book section with active and cycle tours in our Mediterranean destinations.