A very intense active season is (almost) over, I've met so many people in several tours in Sardinia and Europe, doing a job that, after 15 years, still excites me.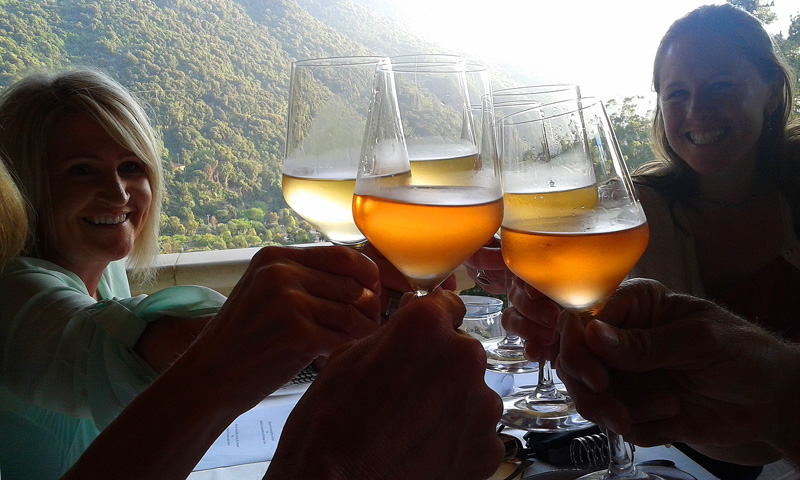 It's quite a challenge to summarize all of that on a blog page, I'll pick among the best moments of my Sardinian tours.
Ospitality
The friendly welcome of Su Gologone hotel, always a magical place. And please, don't let me drink sooo much Nepente 😉
The smile and helpfulness of Serena, Paola, Simona, Antonella at Aquae Sinis hotel, and the picnic at the terrace it's a must!
T-Hotel competence, not to mention the view over Castello quarter at sunrise…the joy of early wake up to say good bye to guests.
Eating
That's easy…S'Apposentu restaurant. Amazing food, perfect service, sharp timing, never an imperfection, even nice and kind people…almost annoying :))
Cucina.eat, nice place in Cagliari, contents and beauty. Good, fresh, healthy and nice looking food, bravo!
Riccardo Porceddu at Antica Dimora del Gruccione: move a chef from Monserrato to Santu Lussurgiu and you'll get the coolest Jazz-chef of the island.
The ladies at Ristorante Pedra Longa in Baunei, what a vegan menu!
Wine
Sedilesu family in Mamoiada during grape harvest, a true celebration of a whole community.
Mauro Contini and protection of Vernaccia, among the oldest and sacred grapes of Sardinia.
Mr. Emidio Oggianu, with his Malvasia and wisdom : " Mr. Emidio, cold you imagine that this guy has 174k employees?? "What an headache!"
Guests
Lisa from Utah, that lost credit card, money and documents at airport departure, but still made her journey to here and had a great holiday. Resolute!
Emanuela from Milano, with us the third time, and back in 2016 for "The Mediterranean Ride". Do you love Sardinia??
The owner and director of that famous new yorker newspaper (yes, exactly that one), happy to be in Sardinia, and I even thought him my wild-boar joke 🙂
Friends
Angela, our shuttle driver in the north west, that bakes for us as a surprise the dilicious "panadinas". If you want discover it just book a tour with us 🙂
Giovanni, that recognize a guest of us from the jersey, and during a head wind day escorts him with his van for 20 km till the hotel.
Antonello, shepherd in Mamoiada, that invites us in his home to offer us his own cheese.
Colleagues
Nicola, able to find the right trek in the right place: not even a rain drop, while few kms away it's raining cats and dogs. He rocks!
Laura and her scenic picnics, from Montiferru to Cala Luna, of course with the right music too!
Cristina: how to add charm to any tour.
Memorable rides
Well…this is harder…too many choices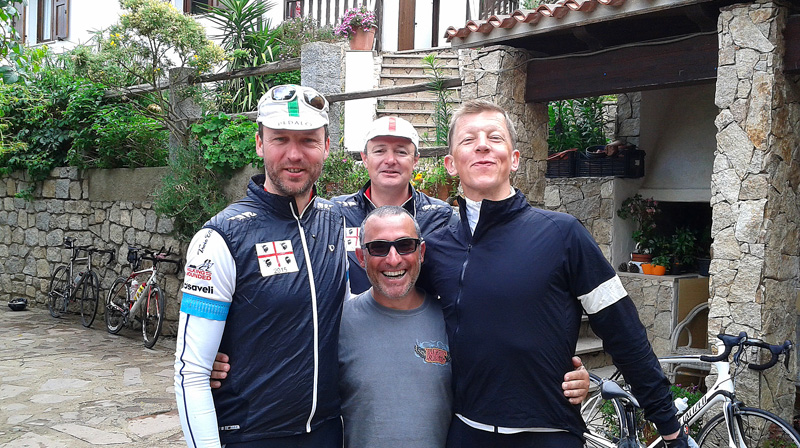 Riding all the way from Montevecchio to Pula, during a hot day with headwind, yet having enough "fuel" to pull three former English marines 6,2 foot tall. Mystical experience.
The serene magic of Meilogu area during our Randonnee last may.
The whole Gennargentu Loop, 170 km and 3500 meters of climbing. Why was it so cool? Because I was driving the van 🙂
Related Tours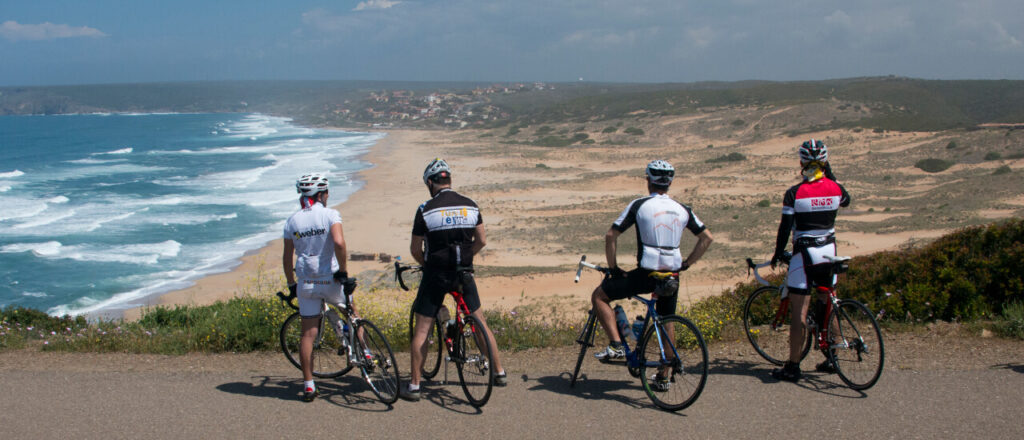 The Green Coast
| Cycling | Active | Casual | Point-to-point |
A nice ride discovering the south west coast of Sardinia: the Costa Verde. Forget the big tourist resorts, this area of Sardinia is still totally intact and keeps the marks of the mining economy, flourishing until a few decades ago. In the second part of the tour we will ride in the two islands, San Pietro and Sant'Antioco, with their fishing traditions, and in the fabulous South Coast, famous for its beaches. The last evening we'll be in Cagliari for a shopping session and the celebration dinner.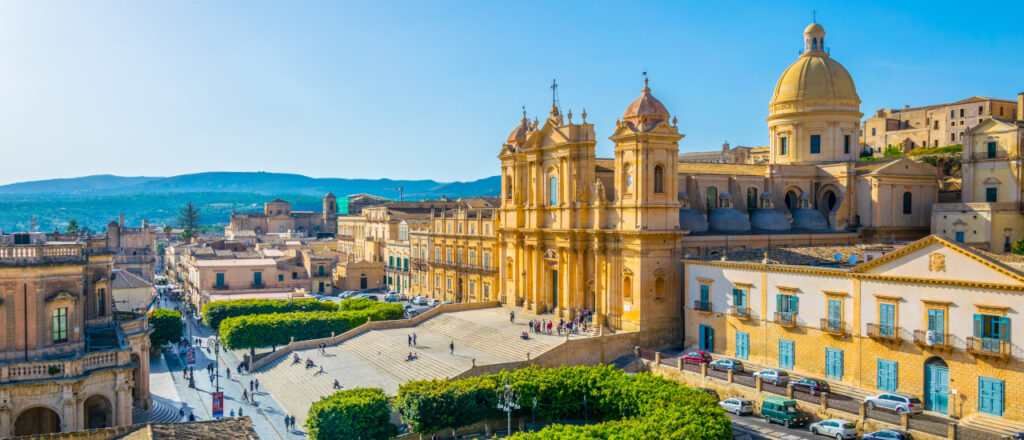 Sicily Baroque
| Cycling | Relax | Casual | Point-to-point |
Cycling from the heart of the island to the charming island of Ortigia, among baroque architectures of rare beauty, gaudy ceramics, ancient autocton vines and tasty foods. A concentrate of stories, races and cultures that will touch your heart.