This is Roberto Petza, and he defines himself as a cook, not as "Chef".
This subtle difference describes him as a modest person that, thanks to his work and his team, really promotes Sardinia.
In a world that has too many Chef superstars , it's a pleasure to meet somebody not bigheaded.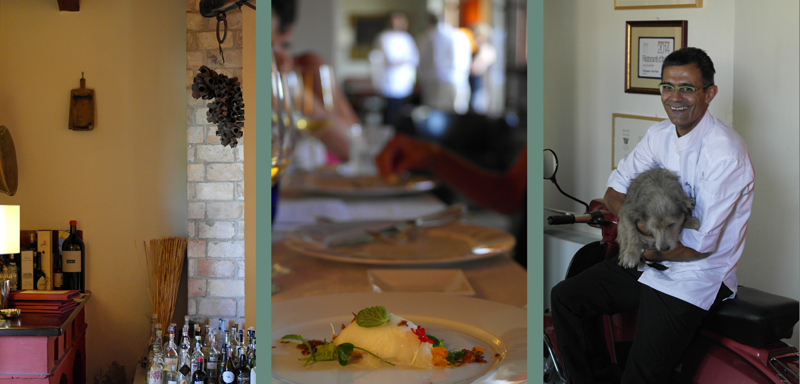 He has a record of challenges and success, certified by the Michelin star award, but also by being known as a pioneer.
His last creation was the opening of S'Apposentu restaurant on the buildings of a former pasta manufacturing plant, in the small village of Siddi, located in the Marmilla region famous for agriculture and its excellent foods.
This choice, plus the exclusive use of local grown food, even from the restaurant vegetable garden, shows a business thats it's totally integrated in the environment.
S'Apposentu it's not jsut a restaurant, but a Temple of Taste, a place that teaches the cooking to professional chefs to cooking passionate, sharing a cuisine able to innovate yet respecting the sardinian traditions, never campy and always focused on conviviality.
S'Apposentu Restaurant is located along the bike stage Barumini – Montevecchio of Sardinia Grand Tour itinerary, do not miss it!