On a beautiful day at a friends house, which we'll tell you more in the next days, with a group of American friends we kneaded, stretched, cut, filled, closed, and cooked some wonderful culurgiones of Ogliastra, which are a kind of ravioli. Oh, we've also eaten…


This is the recipe, try it yourself, but don't expect the same result obtained by the skilled hands of a lady from Ogliastra:
INGREDIENTS
1kg of potatoes
500 grams of durum wheat
300 grams of cheese
2 cloves of garlic
1 onion
Extra virgin olive oil
10 fresh mint leaves
PREPARATION
You boil the potatoes whole, then peel and mash it. You knead the flour with warm water and a little of salt, until the mixture is smooth and elastic. Now you should wrap the dough with plastic wrap and let rise it for at least half an hour.
Meanwhile, in a saucepan brown minced onion and garlic, then combine them with mashed potatoes, along with the grated cheese and chopped mint and mix between them.
As the dough has risen, stretch it and make circles using a large glass, on which you put a tablespoon of filling. Now we are ready to close culurgiones. But here is the hard fact, achieving closure with the typical plait requires a good teacher, a good manual skills and lot of experience. It will not be today, in fact. Looking forward to perfect the technique, we can fall back on a simple closed semicircles, folding the circles on them and seal the edges with a light finger pressure.
You are now ready to enjoy your culurgiones!
Related Tours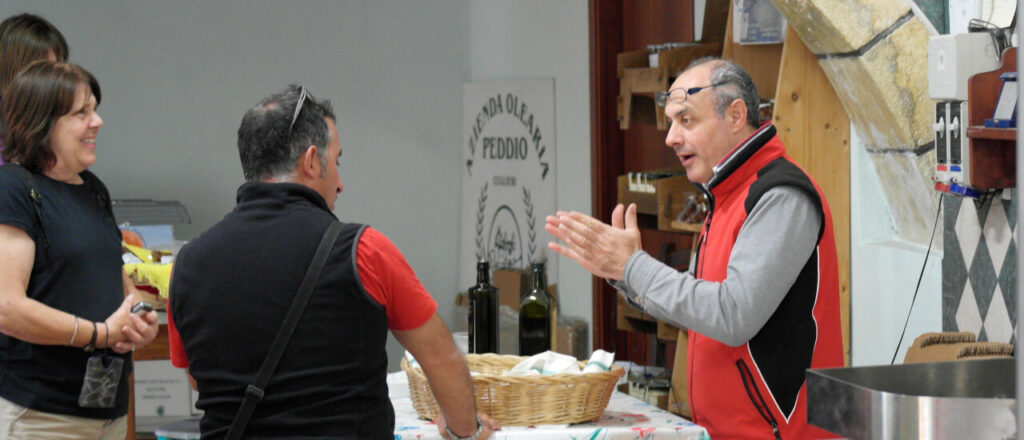 Sardinia Blue Zone
| Hiking | Active | Casual | Point-to-point |
You'll start in the beautiful scenery of the village of Oliena, just in the footsteps of Supramonte. From here you'll hike to the secluded village of Tiscali and along the coast arriving at the magical cove of Cala Luna. The Gennargentu range, the highest of Sardinia, is just a few km away, so we'll drive over the mountains arriving at the heart of the island in Aritzo. Oaks, chestnuts and walnuts trees and free flocks of cows and sheep design a peaceful scenery, very diverse from the jet set along the coast. You'll finish at the peaceful village of Santa Maria Navarrese, hiking until the imposing cliff of Perdalonga, right at the end of the Gulf of Orosei.