Day 1: Welcome to Sicily!
Start of you cycling tour in Sicily
Upon your arrival at Catania airport, we will greet you and take you on a transfer to the charming Villa Trigona Hotel. Nestled in the verdant Sicilian countryside, this elegant hotel is about an hour away from the airport. Once you're settled, we'll provide a bike fitting and tour explanation, after which you can embark on a short bike ride to explore the breathtaking mosaics of Villa Romana del Casale. These Roman mosaics are considered to be the best-preserved in the world, making it an absolute must-see destination. In the evening, you'll enjoy a delicious dinner at the hotel. Your host, Emanuel, who is the last heir of the noble Trigona family, will introduce you to the amazing local cuisine and share the history of the place.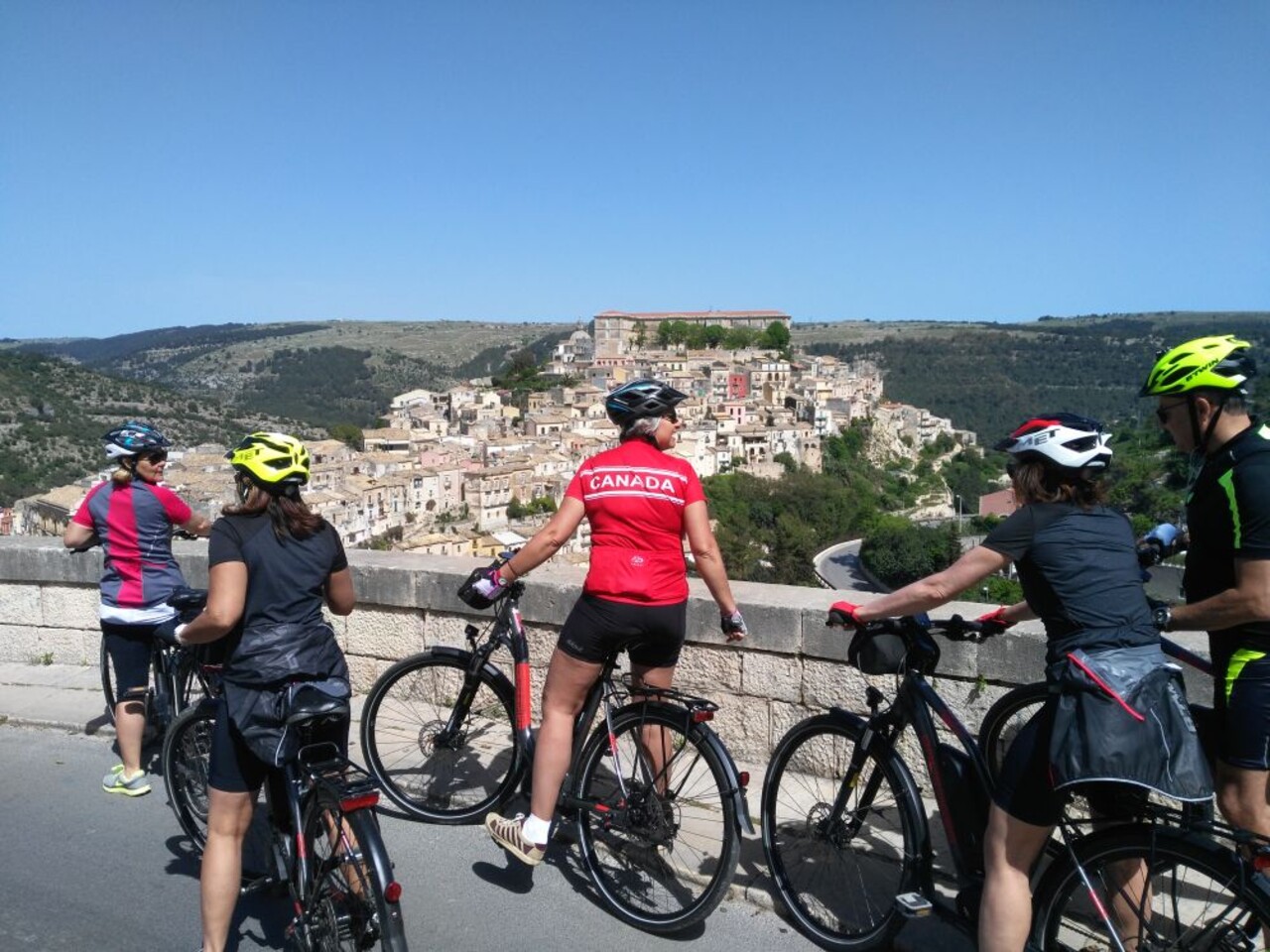 Overnight:
Piazza Armerina
Included:
Dinner
---
Day 2: From Piazza Armerina to Caltagirone
Countryside and famous ceramics of Sicily
Today, we will depart from the orchards of Piazza Armerina and venture into the serene countryside of Sicily. Cycling along secondary roads lined with dry stone walls, we'll experience a sense of tranquility amidst the rolling hills. As we pedal, we'll have to keep an eye out for a water supply, as we'll only pass through a few small towns along the way. Fortunately, we'll come across an excellent bar offering Sicilian pastries in one of these towns. The combination of the picturesque landscape, your bike, and you will be truly breathtaking. We'll arrive in Caltagirone in time for lunch, which we'll enjoy at one of the restaurants in the historic center. Here, we'll be able to admire the famous Santa Maria del Monte staircase adorned with beautifully decorated ceramic steps.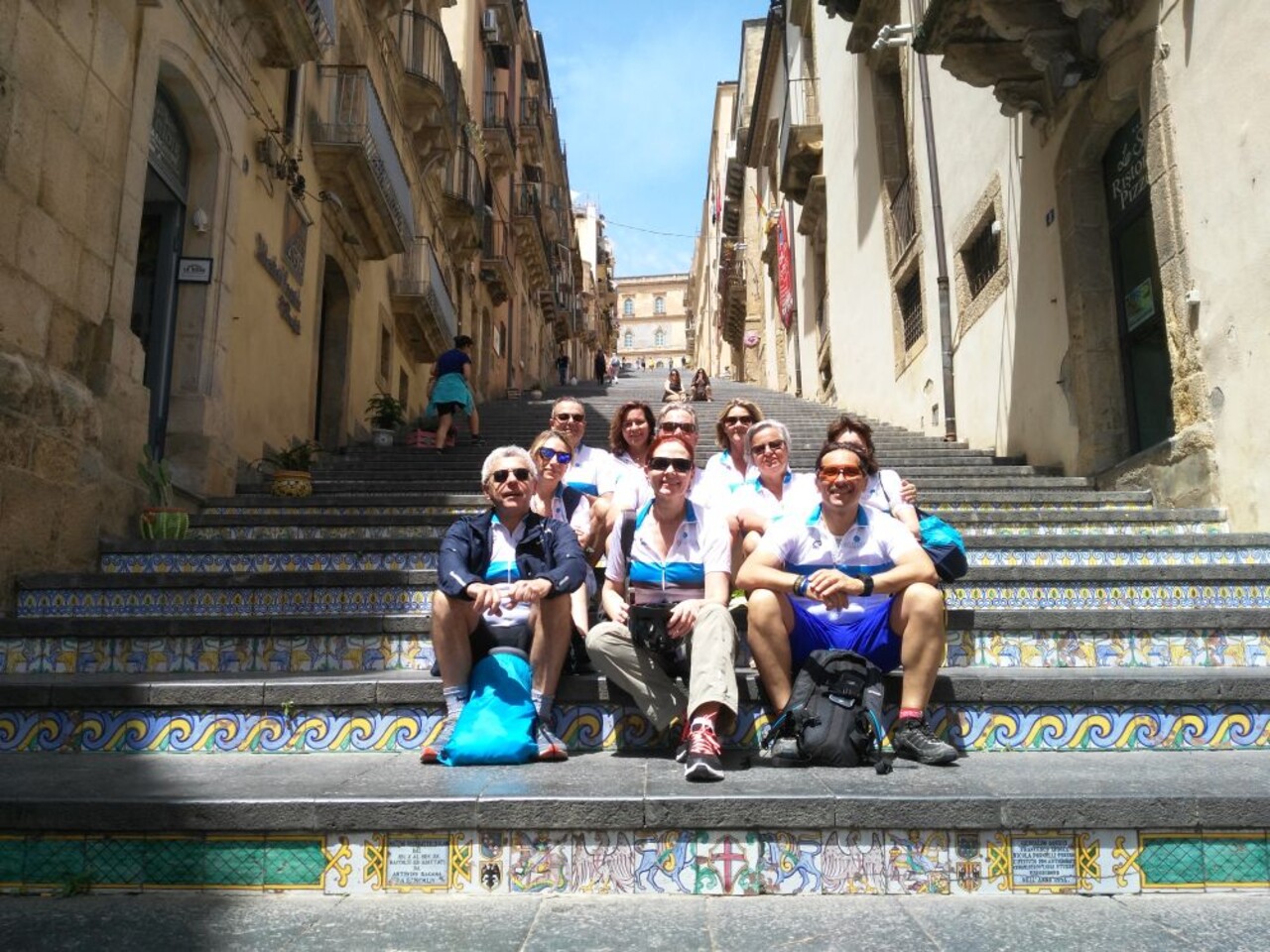 Overnight:
Caltagirone
Included:
Breakfast
---
Day 3: From Caltagirone to Ragusa
Towards the beautiful Ragusa
We'll embark on our cycling journey through picturesque olive groves and vineyards, where two of Sicily's main productions, oil and wine, flourish alongside citrus fruits. As we cycle through the first level terrain, we'll gradually ascend towards the Hyblean plateau, marked by striking white limestone walls that overlook the valley below. Our last climb leads us to Ragusa, one of the most stunning baroque cities in Sicily. Its world-renowned historic center, Ibla, boasts palaces and churches that are a part of UNESCO's heritage. The new city, where we'll be spending the night, was entirely reconstructed in a modern style after the devastating earthquake of 1693.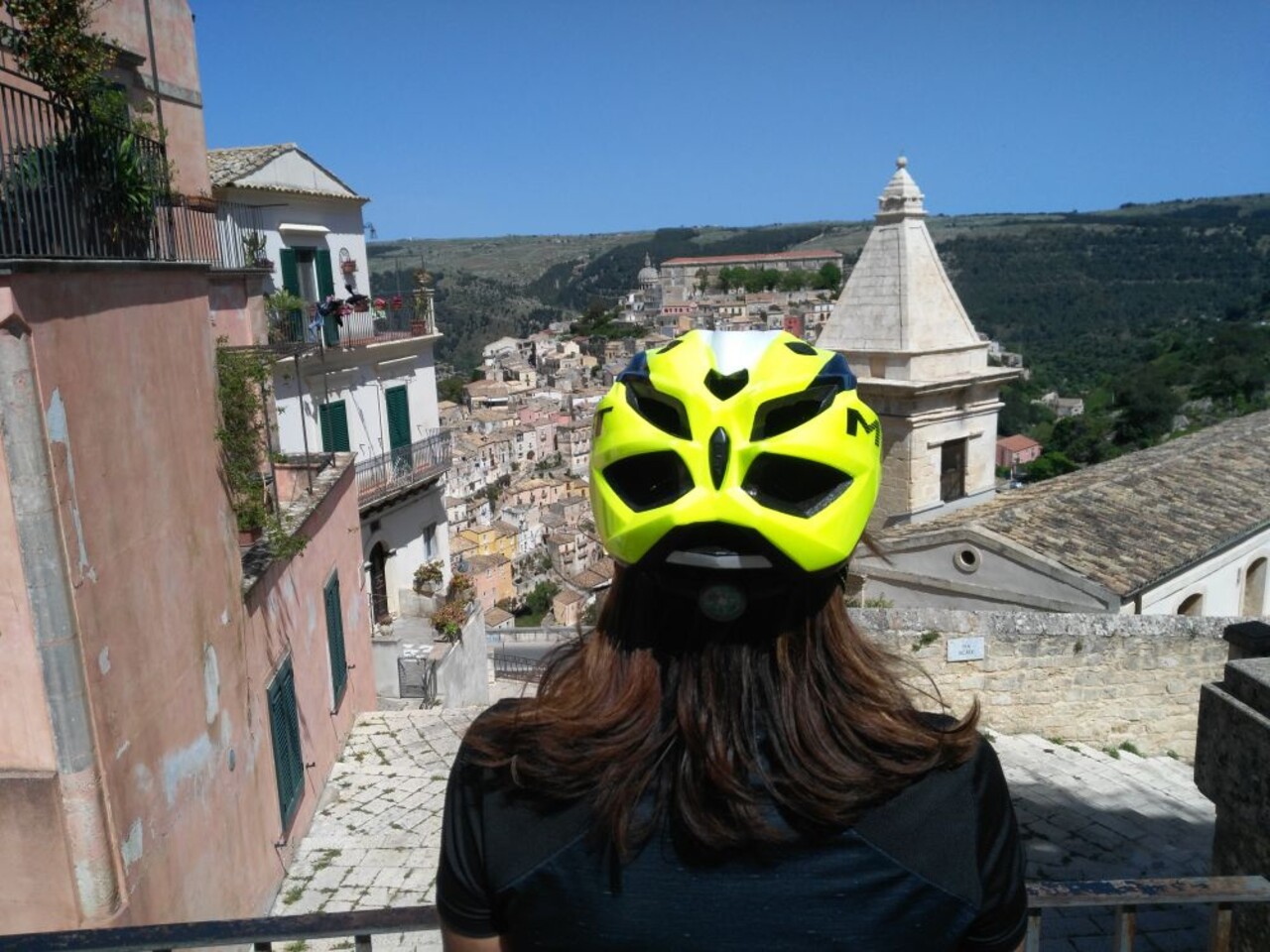 Overnight:
Ragusa
Included:
Breakfast Dinner
---
Day 4: Modica and Scicli loop tour
On the lands of chocolate and Montalbano
Today, we'll take it easy and explore Modica and, for those with a sweet tooth, Scicli. Modica, located not far from Ragusa, is renowned worldwide for its chocolate (ciucculatta muricana), which is made following the ancient Aztec recipe that the Spaniards brought to the County of Modica in the 16th century. Besides having a beautiful cathedral, which is an example of Sicilian Baroque, we may even treat ourselves to a visit to the Bonajuto chocolate shop, one of the oldest and most renowned. On the other hand, our visit to Scicli will be centered around the popular detective series, "Il commissario Montalbano". If you've seen or heard of the TV show, you simply cannot miss the opportunity to cycle to the places where the series is set.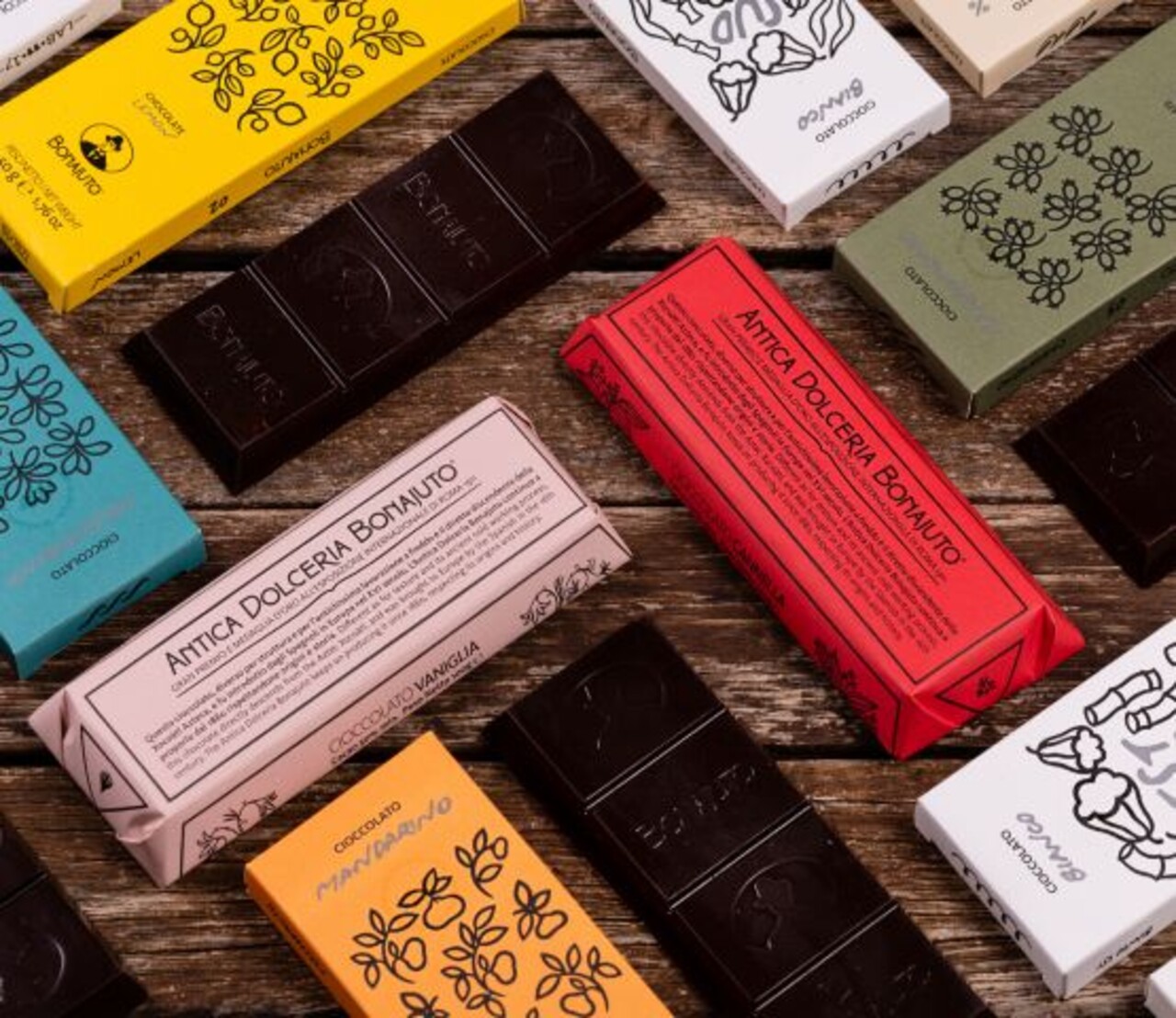 Overnight:
Ragusa
Included:
Breakfast
---
Day 5: From Ragusa to Noto
Downhill towards the Val di Noto
We are presented with another opportunity to ride through Sicily's serene countryside today, following secondary roads lined with dry-stone walls from Ragusa to Noto. We'll pedal through hills dotted with olive groves and pass the Necropolis of Castelluccio with its impressive 200 rock-hewn tombs. As we make our way towards Noto, we'll enjoy a long and leisurely descent through fragrant landscapes. This is our final destination on the Baroque Bike Tour in Sicily, and its cathedral is a remarkable representation of Baroque architecture.
Overnight:
Noto
Included:
Breakfast
---
Day 6: From Noto to Siracusa
Back in time to Magna Graecia
Yesterday, we ended with a descent, but today we will begin with an ascent. The strenuous effort, however, will be worth it as the magnificent view from the plateau of the Cavagrande del Cassibile Nature Reserve stretches all the way to the sea. As we cycle alongside it, adventurous individuals may choose to venture inside and explore the reserve's river and lakes, where swimming is also possible. Our destination lies on the sea, and upon reaching the end of the plateau, we will embark on a lengthy descent that will lead us to Syracuse and the maritime ramparts of the island of Ortigia, the historic center and birthplace of Archimedes, a renowned mathematician and philosopher. Ortigia remains a testament to its Hellenic past, with the ruins of the ancient Greek temple of Apollo still visible in the Cathedral's distinct Doric columns. Before exclaiming "Eureka! Eureka!", enjoy an aperitif while taking in the breathtaking sights, as your Sicilian Baroque bike tour culminates in one of the most historically evocative locations in the entire Mediterranean.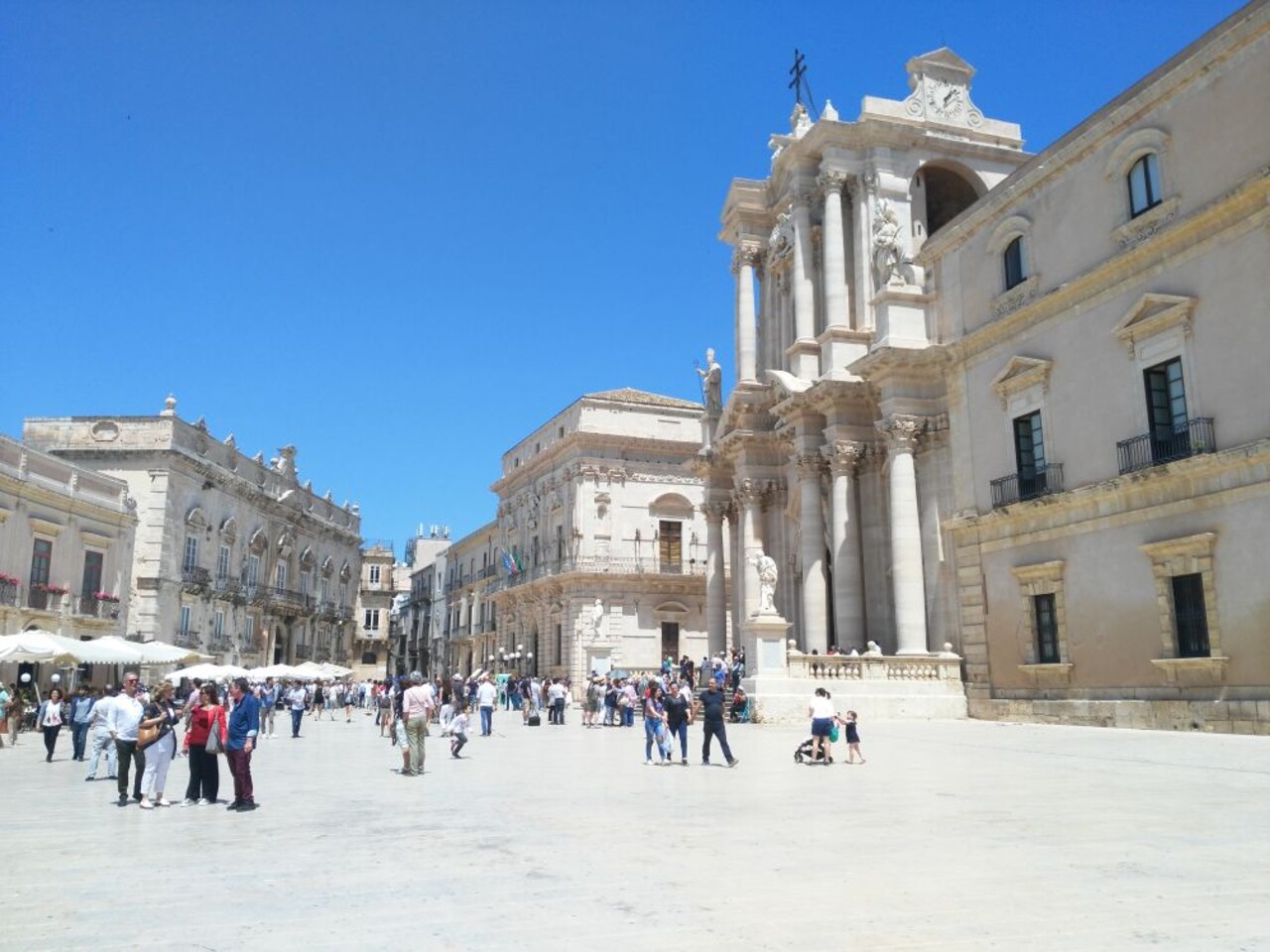 Overnight:
Siracusa
Included:
Breakfast
---
Day 7: Arrivederci!
Why not consider extending your holiday?
Today marks the day of departure. Following breakfast, a transfer lasting approximately 1 hour will transport you to Catania airport for your final goodbyes.
Alternatively, you may choose to extend your holiday with two unforgettable experiences: cycling on Etna, the highest active volcano in Europe, where one of the epic climbs of the Giro d'Italia is located, or diving into the glamor of Taormina, with its ancient Greek theater and picturesque beaches. Or, if you're feeling adventurous, why not both? Inform our booking team of your intention to extend your stay, and you won't regret it!
Included:
Breakfast
---